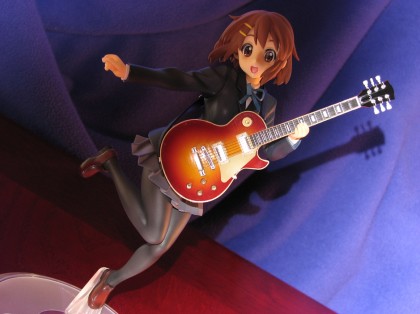 After fighting the throng of rabid otaku my 1/8 scale Alter Hirasawa Yui has finally arrived! I reserved my copy as soon as preorders were open which was somewhere at the beginning of the fall semester for me. I'm now taking finals for the spring semester so it's been a while. Given the various delays to Yui's release date I was this close to canceling my order but I'm glad I didn't.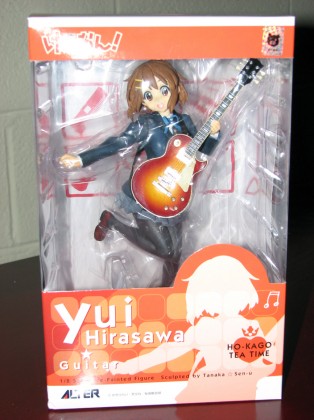 Anyway I got Yui in at about noon today. She came in a nice red box with all the usual stuff you would expect. I'll probably keep her in the box without the packaging plastic until I can bring her home and place her safely in my curio.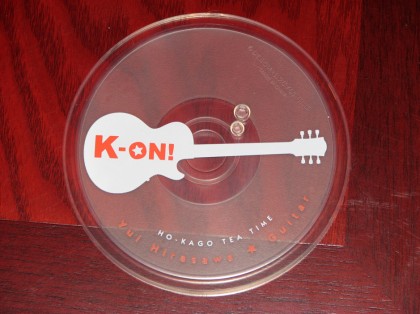 The figure comes with a base which looks like a CD with K-ON branding and Yui's name. All figures need custom bases.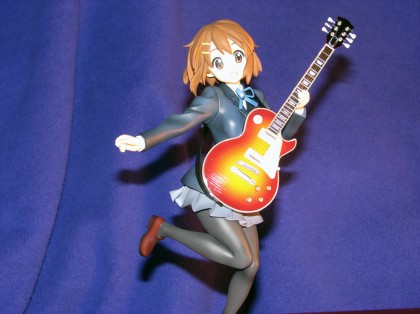 The quality in this figure is so fantastic. The attention to detail in Gitah looks perfect from the cherry sunburst finish to the use of actual strings. Yui's paint job is great and the dynamic pose captures Yui's energy and playfulness making everything all the better. It took me a while to notice this but Yui has actual fingernails! In fact they are painted slightly glossy so that they look like real nails. It's impossible to tell from my photos but trust me they are there. So much detail!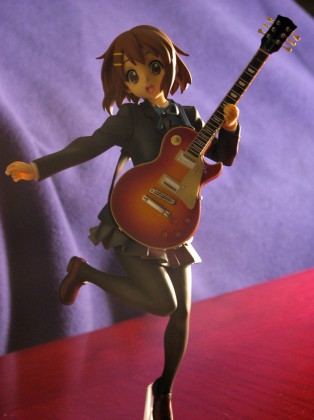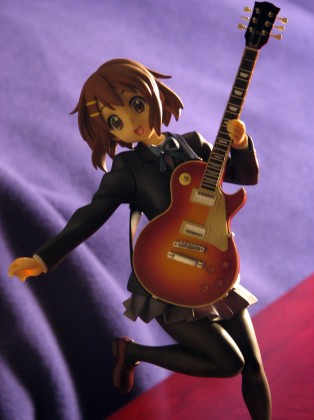 Took these two photos while messing with manual settings.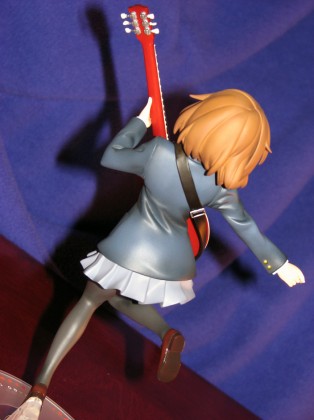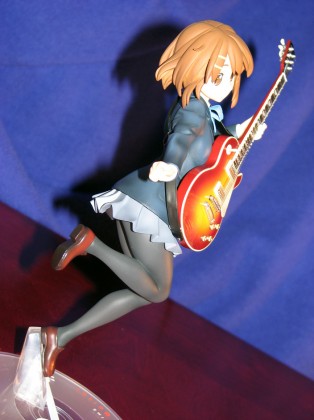 And these two with automatic settings.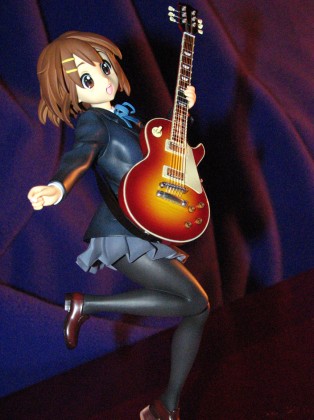 I also asked my friend who bought a Mio figure to bring her over. I put them together and took a few shoots. They match so well I wish I had the whole band together.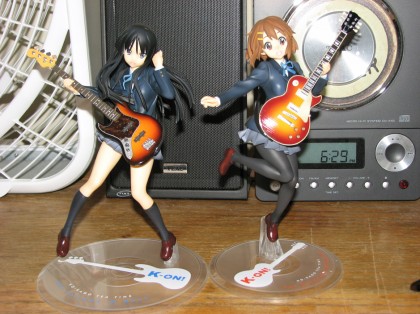 This is not actually my room. I'm just borrowing it.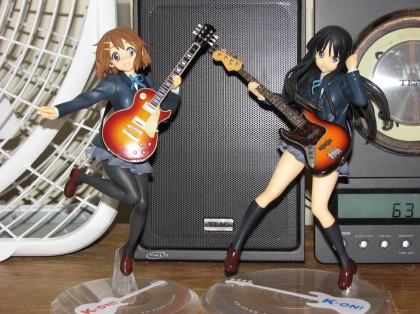 I need to remember for the next time I decide to get a new figure to also get an adjustable lamp and some fabric to do a proper photo shot. At any rate I'm quite happy with Yui and she definitely ranks up there with some of my other favorite figures. I sort of also want to get the matching Azusa but I'm still holding out for Ui. I like her almost as much as her sister so I think it would be all over if some manufacturer unveiled a nice Ui for sale.