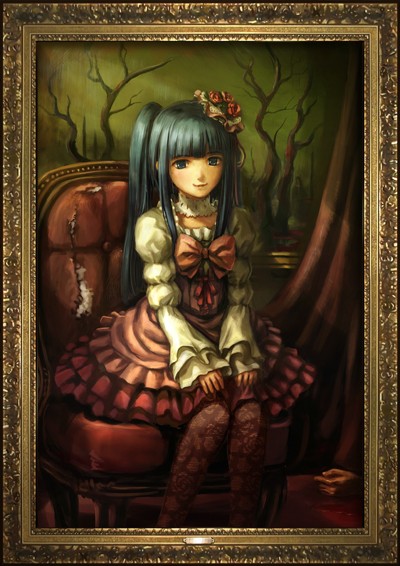 A bunch of online sites have started to take preorders for 07th Expansion's newest entry in the Umineko franchise, Episode 5 End of the Golden Witch, and there are a few interesting things to note. Unlike Higurashi which used "kai" (解, answer/solution) to differentiate its second half, Umineko will be using San (散. scatter) instead. It's an intriguing choice and I wonder if it may have to do with "scattering" the pieces on the game board or something to that effect.
While some sites have generic picture pending entries others such as D-STAGE have revealed Episode 5's new portrait which appears to be yet another new witch. I personally believe this new witch looks quite lovely but the hand at the bottom right corner makes the portrait just a little disturbing (not nearly as much as all the murders mind you).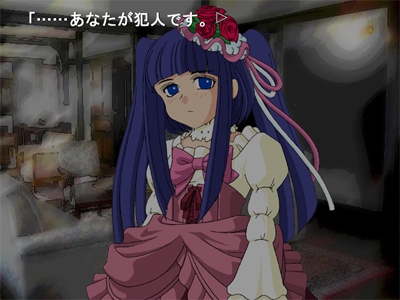 In addition D-Stage has also revealed one new screenshot featuring the said character in what appears to be the parlor. This new character looks suspiciously like Bernkastel so this makes me wonder whether this could mark Bernkastel's corporeal appearance on the game board. Of course it's not necessarily Bernkastel either since the eys are not quite the same; Bernkastel has purple eyes and a glazed-over look. I guess I'll just wait until after Episode 5 is out to discover the "truth".
Episode 5 will be on sale August 15 for a mere 1750 yen.