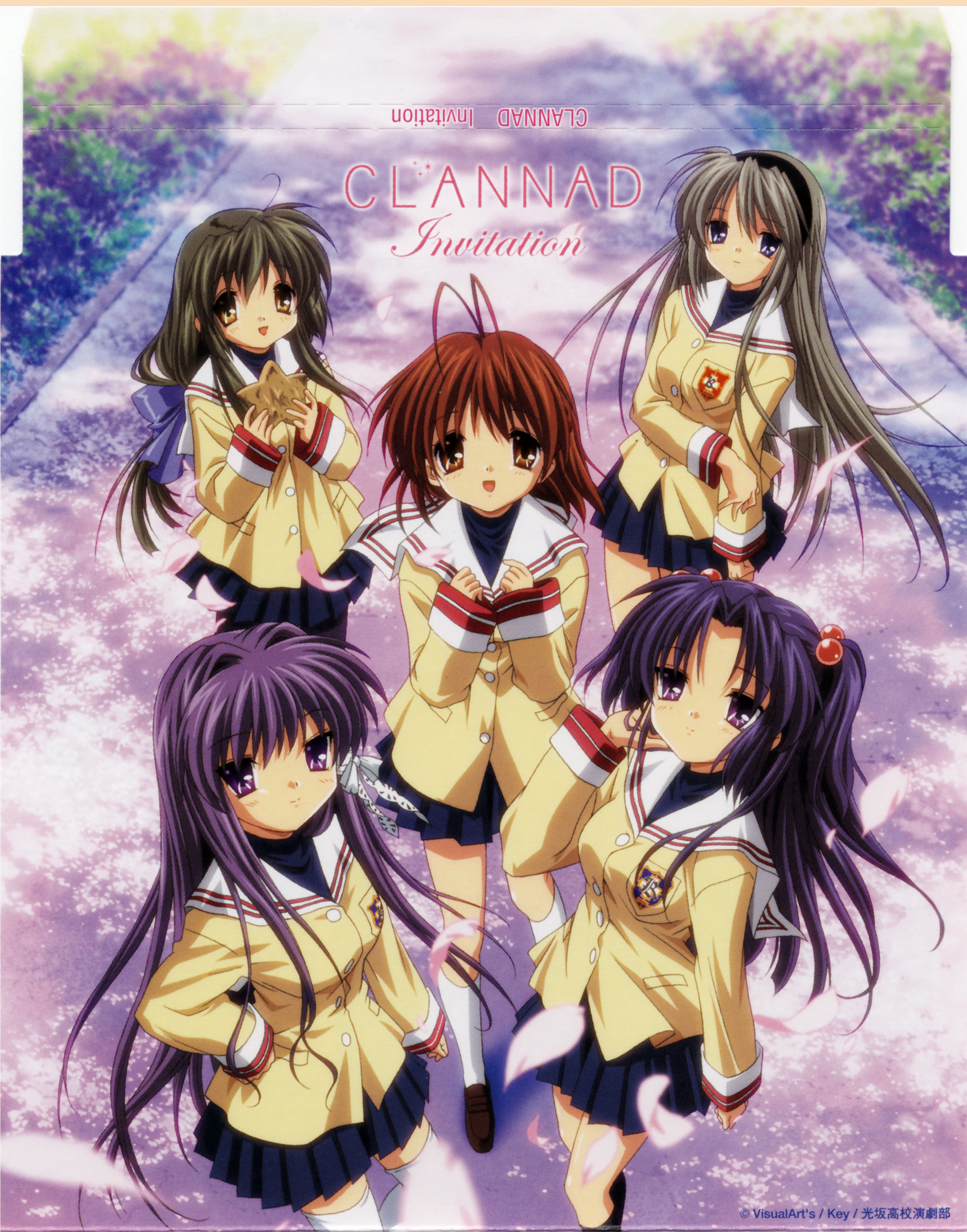 What's up with the new theme? Well, it's less than a week until CLANNAD starts airing (10月4日) and I am extremely excited. The CLANNAD Invitation DVD just came out and I have been watching it repeatedly in anticipation. The DVD contains the original TV CM which aired right after the finale of Kanon, two new promos, and the credit less opening and ending sequences. I remember crying profusely at the end of Kanon (as well as AIR). I was very surprised and slightly cheered up when after seeing the end credits for the last time, a special announcement was made that KyoAni was beginning production on CLANNAD.

For those of you who don't know, Kanon, AIR, and CLANNAD are three visual novels by KEY, a studio renowned for its dramatic and engaging stories and characters. The fact that KyoAni, the best animation studio in my opinion, is animating another one of KEY's games is reason enough for me to a watch this. My prior experience with KyoAni's past works tells me that there will be superb animation, art, music, voice acting, story, characterization, and whatever else I can't think of at the moment.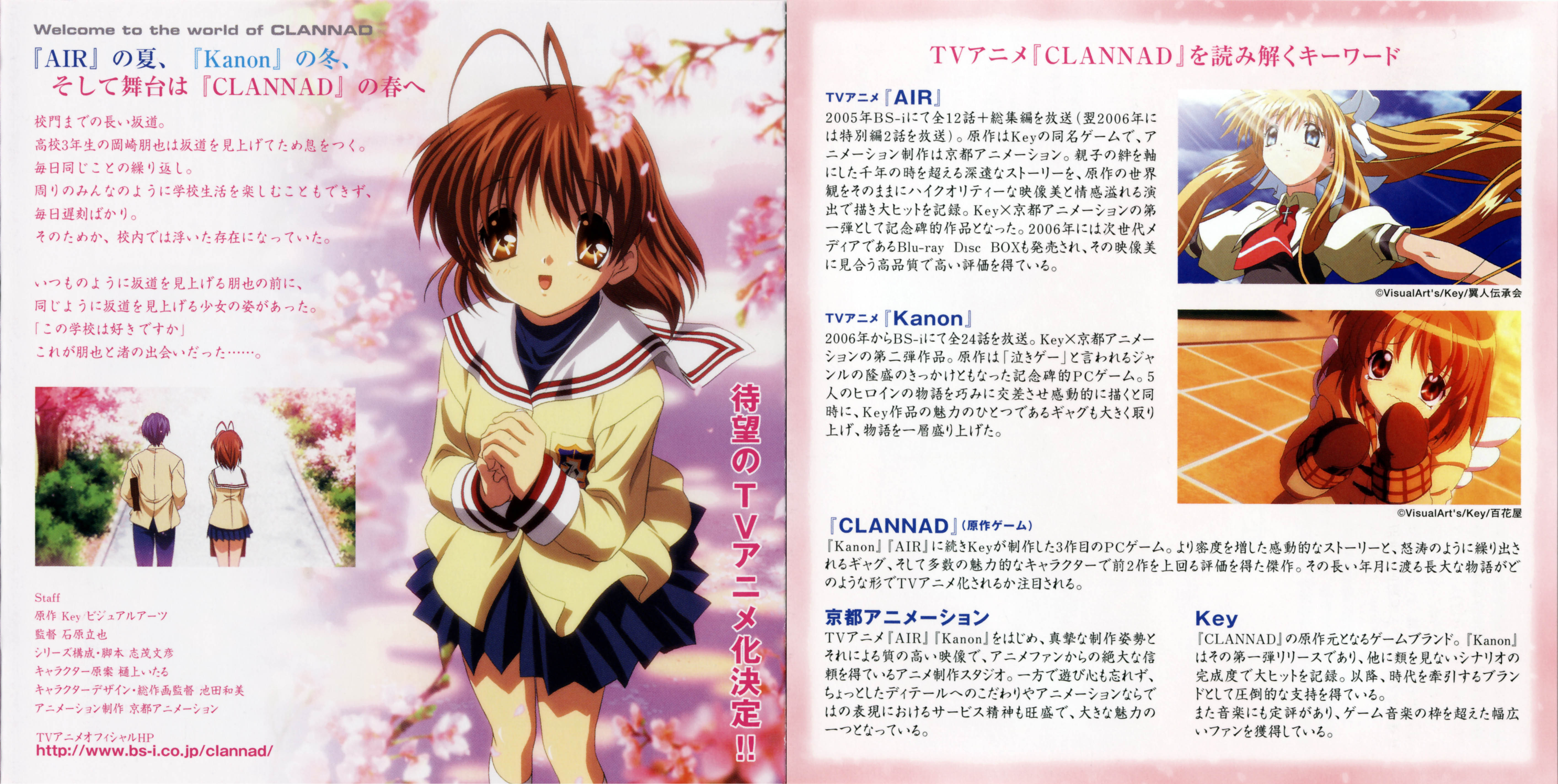 Here's all 5 parts of the Invitation DVD which I uploaded to YouTube:
You can download High Quality versions of the OP here or here and High Quality versions of the ED here or here.
I urge everyone who likes anime to check CLANNAD out. Also, Kappa, I expect you to watch AIR and Kanon like we discussed the other day during lunch.