According to Senaka Blog, VisualArts, most famous for being the parent company of KEY, is moving its offices from Higashi Tenma Park (東天満パーク), where they occupied the eighth and ninth floor, to a newly acquired building that they will have all to themselves. Here are some pictures of KEY's offices before moving: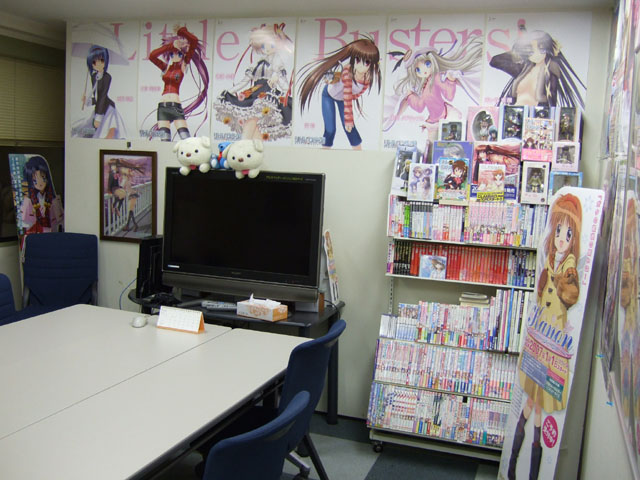 Here we can see some KEY merchandise such as the Little Busters! posters and the Kanon and AIR displays. Despite my love for KEY, I have neglected to mention their newest work, Little Busters!, which was released this year on July 27.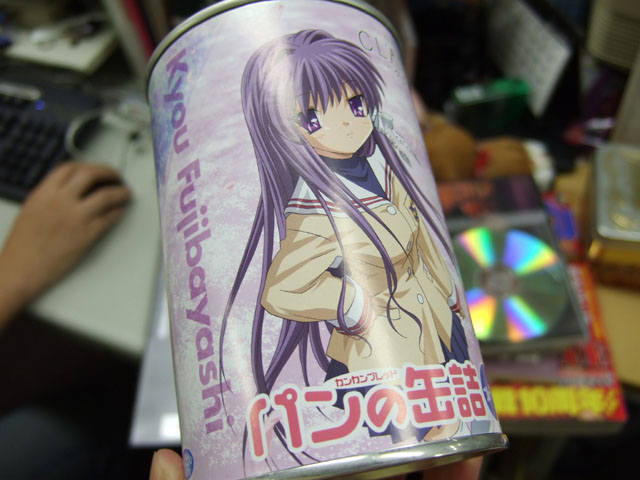 Here, we can see Fujibayashi Kyou from CLANNAD depicted on a can of bread. That's right, a tin can with bread inside sold in vending machines for 350円.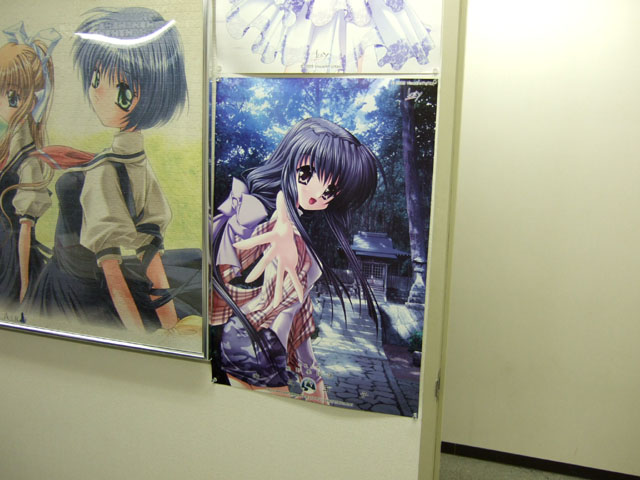 In this last picture, we can see some posters. The one on the left features Kamio Misuzu and Kirishima Kano from AIR and the one on the right features Ibuki Fuuko from CLANNAD.
Check out Senaka Blog for more pictures and the full article (in Japanese).