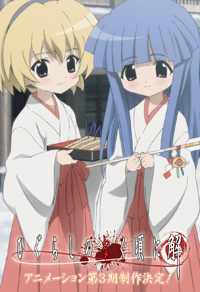 So what's up with today's post's weird title? I felt that the 3 topics that I am about to type up are not large enough by themselves to constitute separate posts. Anyways, the 3 topics for today are Higurashi, Haruhi, and iM@S.

Last night, the last episode of Higurashi no Naku Koro ni Kai aired and a third season was been announced. I am very happy about the news but unfortunately, I am very behind on the series because my proffered group is somewhat slow.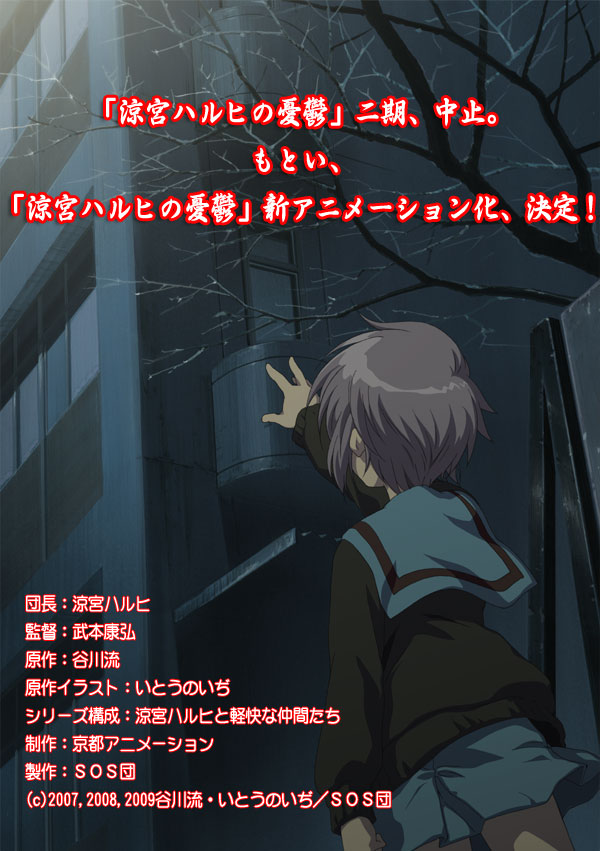 The official Haruhi site has been replaced by a fake 404 error. Enter K, N, S, A, K into the input field in order to activate Yuki's escape program. After it is finished, press enter and it will bring you to a page announcing that Suzumiya Haruhi no Yuuutsu season 2 has been canceled but a new Suzumiya Haruhi no Yuuutsu anime series has been confirmed. This is most likely because KyoAni will be using the name of the fourth light novel, Suzumiya Haruhi no Shoushitsu. Here is DarkMirage's translated escape program:
これをあなたが読んでいる時、わたしはわたしではないだろう。
By the time you are reading this, I am probably no longer myself.

このメッセージが表示されたということは、そこにはあなた、わたし、涼宮ハルヒ、朝比奈みくる、古泉一樹が存在しているはずである。
Since this message is being displayed, it means that you, me, Haruhi Suzumiya, Mikuru Asahina and Itsuki Koizumi exist in that world.

それが鍵。あなたは解答を見つけ出した。
That is the key. You have found the answer.

これは緊急脱出プログラムである。起動させる場合はエンターキーを、そうでない場合はそれ以外のキーを選択せよ。起動させた場合、あなたは時空修正の機会を得る。ただし成功は保障できない。また帰還の保障もできない。
This is an emergency escape program. Press the Enter key to activate it, or press any other key to abort. If activated, you will receive a chance to repair the space-time continuum. However, I cannot guarantee that it will succeed. Neither can I guarantee your return.

このプログラムが起動するのは一度きりである。実行ののち、消去される。非実行が選択された場合は起動せずに消去される。Ready?
This program can only be activated once. It will be deleted immediately upon execution. If you choose to abort, the program will be deleted without being executed. Ready?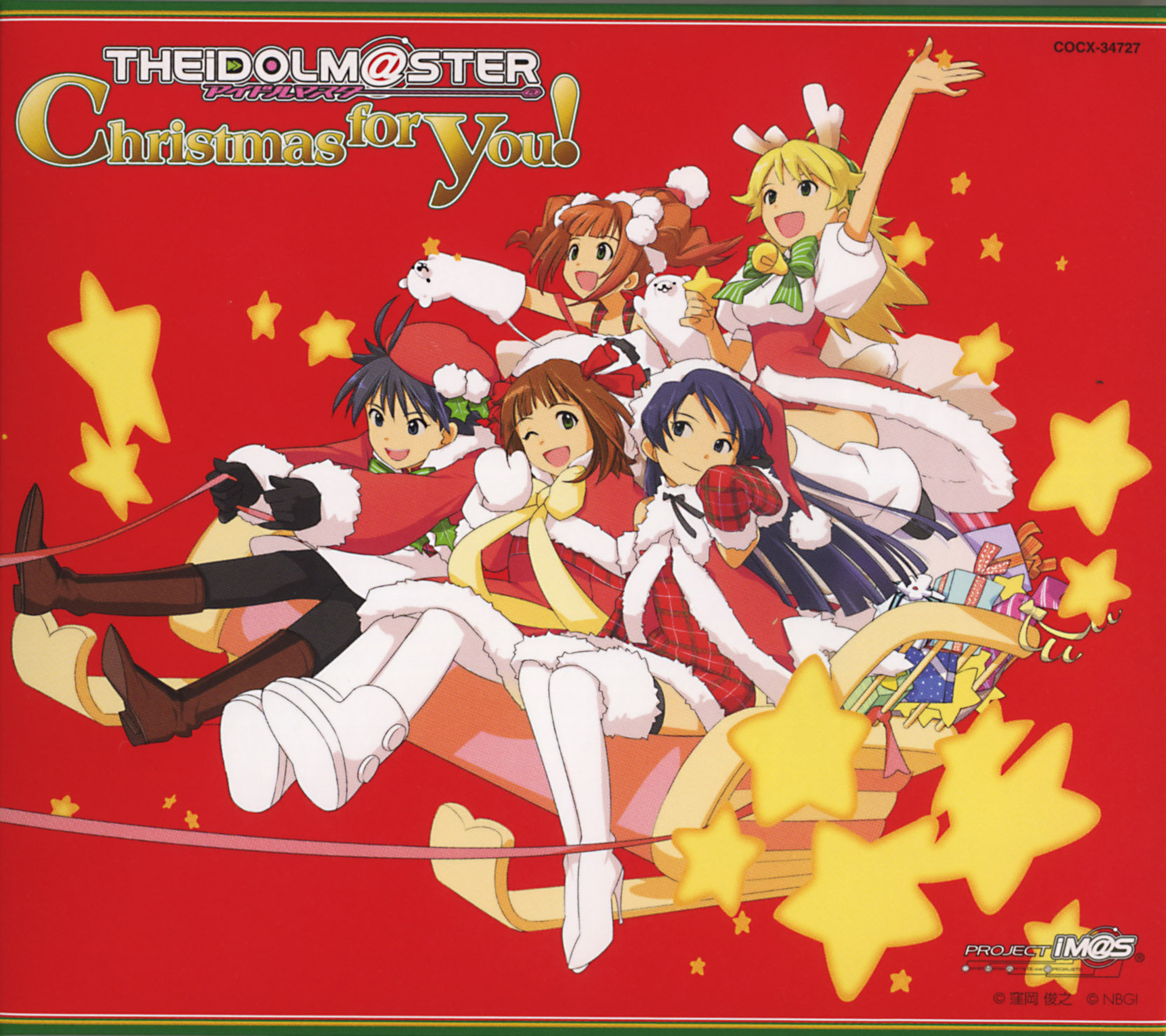 The last bit of news is the just released THEiDOLM@STER: Christmas for You! CD which I got today just in time for break.