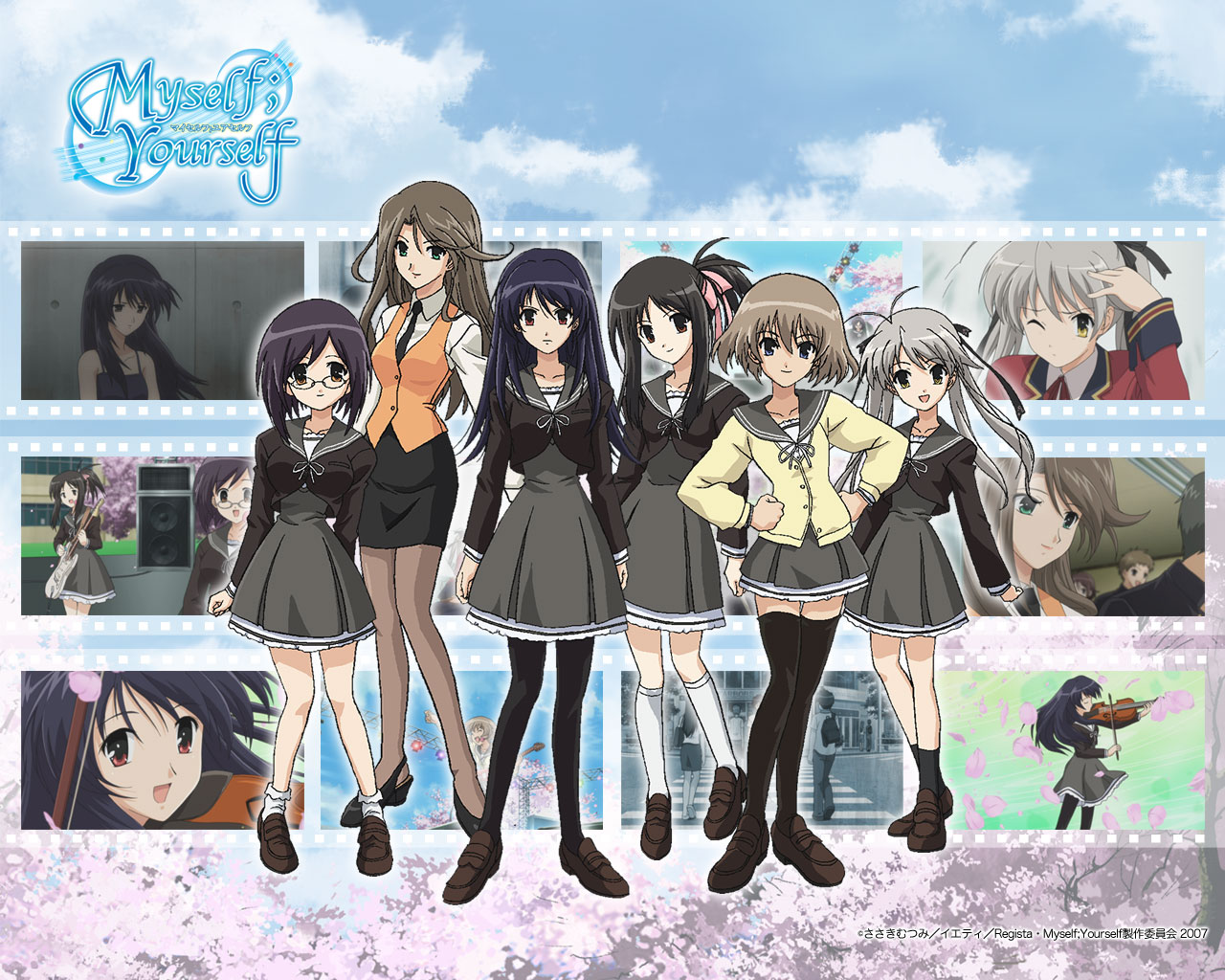 Sadly, the fall 2007 anime season is coming to an end. As such, I might start posting a number of post-season impressions/reviews with the first one being Myself ; Yourself. My initial reason for wanting to watch it was that I saw the PV for the PS2 Visual Novel Game which also announced an anime version. The art was nice so I decided to check it out.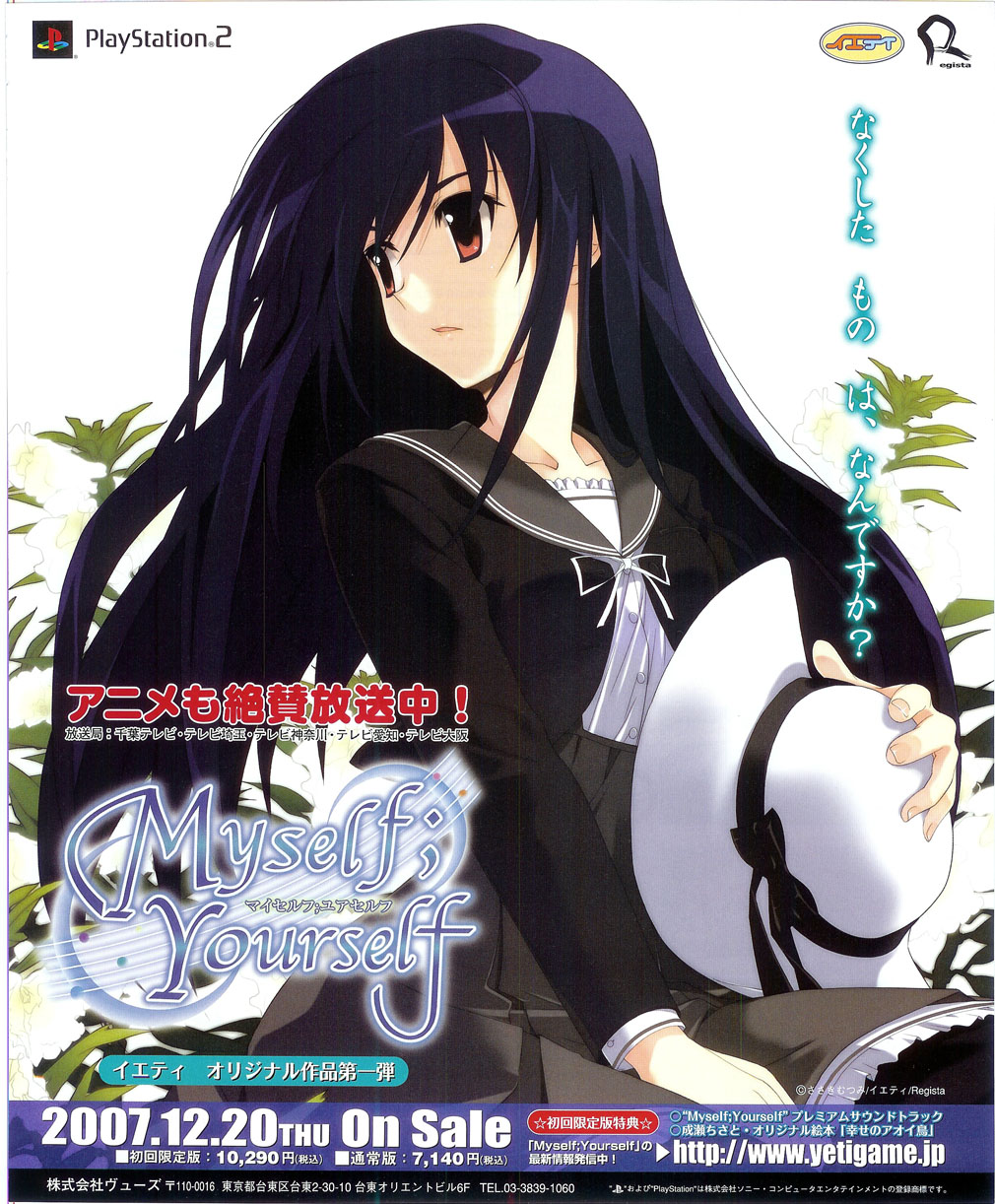 The anime version of Myself ; Yourself actually started airing before the game was released. In fact, the game was released exactly a week ago right before the finale of the anime. Given this, I sort of expected the anime to be a 13-week long advertisement for the game but I was wrong. The first few episodes seemed somewhat average…until the loli appeared.
The basic premise of the story is that Sana moves away from his hometown of Sakuranomori. He comes back 5 years later as a high school student but many things have changed. Sana is able to reacquaint himself with his childhood friends with the sole exception of Nanaka who seems to harbor anger towards him. The rest of the story follows Sana and Nanaka's relationship with several other converging plots.
Overall, Myself ; Yourself was surprisingly enjoyable to watch especially since I had no idea what the story was going to be about since the game was not out at the time. There were plenty of plot twists that kept me waiting for the next episode each week. Sadly, I won't be able to play the game and check out the complete (and hopefully better) story since it is only for Japanese PS2's. Hopefully, it will be ported over to the PC with extra content so that I can try it out one day.