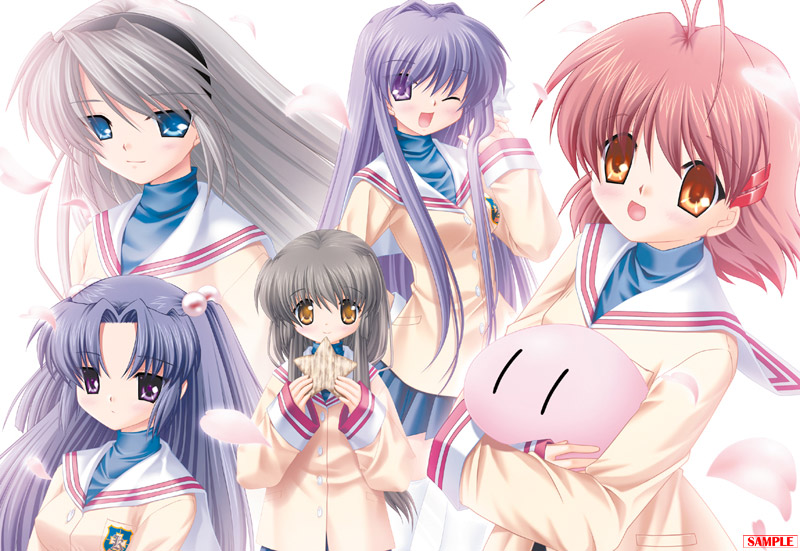 This is several days late but I don't see any other English-language blog mentioning this so here I go. Apparently, the new official Full Voice PC version of CLANNAD will sport the following features:
Full Voice except Tomoya (everyone will be reprising their role from the TV anime)
Resolution: 800×600 (up from the original 640×480 but not as high as the XBox 360 version which sports 1280×720)
Additional Event CG's
Official Windows Vista support
Price: 6800円
The fact that the TV anime seiyuu will do the voices for the remake isn't a surprise since the PS2 version seiyuu are the same. They'll probably just use the old voice overs and possibly record some new ones if there is new dialog. I don't see why the PC version is not going to have 1280×720 support though since most people who will buy it have a PC and not an XBox 360. I'm intrigued by the new CG's though. The sample picture looks more like fan art than official artwork but I kind of like it not that there was anything wrong with the original. I'll have to see more samples to make my final judgment. Until then, I'll just play the unofficial CLANNAD translation.