I didn't blog episode 3 of Code Geass last week. I don't feel very bad about that, either.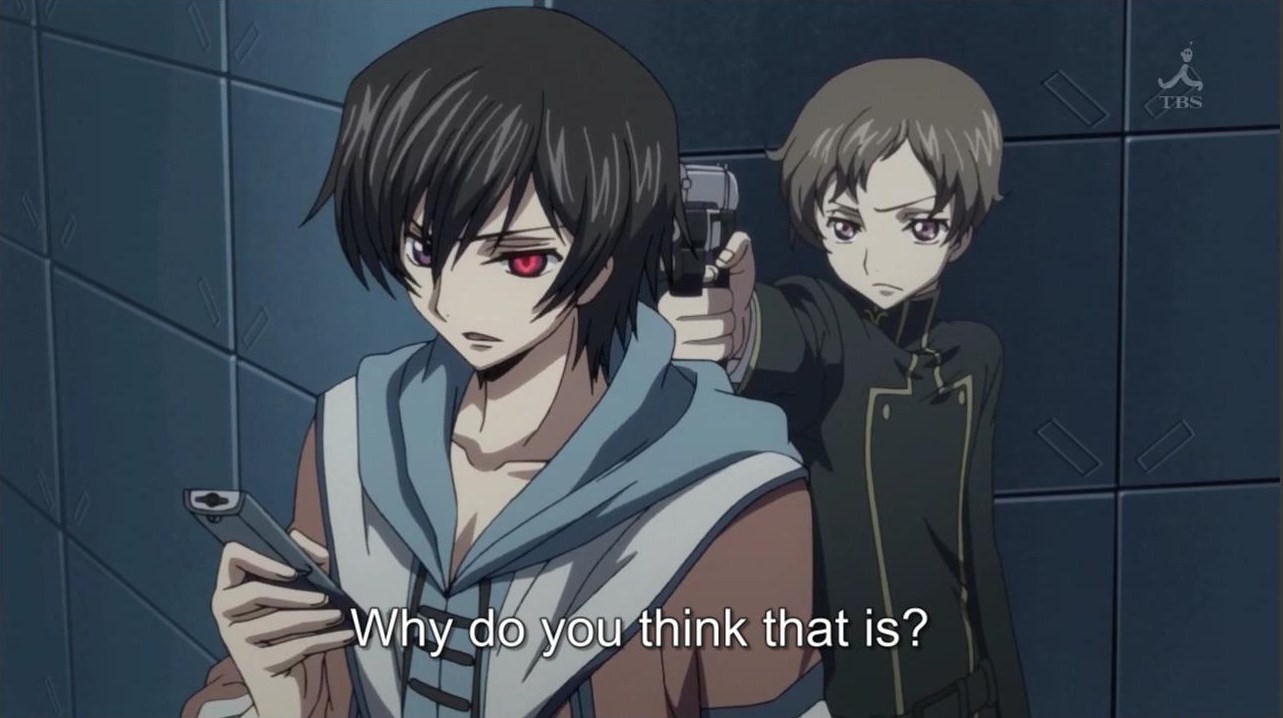 Good question, Lelouch. Probably because I was lazy, just like Sunrise was last week when they decided to steal half of the episode's plot elements from Death Note. But who am I kidding? I've been looking forward to episode 4 all week. Let's get to the review.
As expected, this episode picks up right where we left off, with Rollo holding Lelouch hostage. Lelouch smooth-talks his way out of this one by pointing out that if he dies, Team Rollo will never get their hands on that C.C.  It's sorta like how if Ash dies, Team Rocket will never get their hands on that Pikachu.
You heard it here first – C.C. is the new Pikachu. Requesting fanart of Rollo and Viletta in Team Rocket unis.
Anyway, Lelouch tells Rollo that he'll bring C.C. out if Rollo will just let him go. It's a pretty transparent excuse, but it works well enough – the next thing we know, Lelouch is home free.
There's some various cuts over the next several minutes. Some musing about Rollo that accomplishes the episode's purpose of making him look like some kind of mysterious cold-blooded assassin, a conversation between Guilford and his soldiers as he goes over the plan for the execution. There's also some action in the Chinese Federation embassy, but here's the confusing part. Episode 3 ended with an explosion and Xingke stabbing people and talking about destroying the Black Knights here and now, right?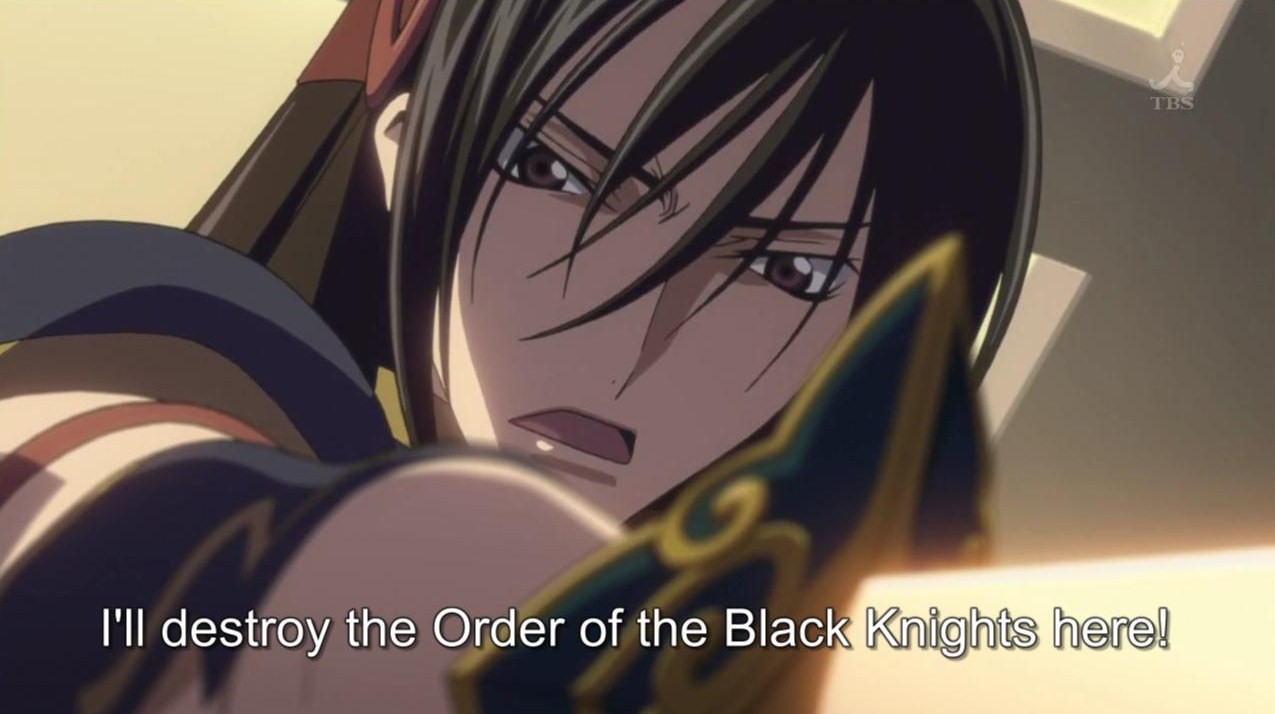 See? It totally did. Well, episode 4 acts like that never happened. No one knows who caused the explosion or why, and Xingke is busy having civil discussions with Kallen and C.C. and killing that ambassador that Zero Geassed two episodes ago. Either that's a continuity issue, or I torrented a crappy fansub.
At least we don't spend too much time with any of this. With plenty of time left, the episode shifts its focus to the impending execution of Toudou, Ougi, and company. Everyone is waiting for Zero, mostly so they can kill him when he shows up… but just when it looks like he's gonna miss the party, he appears in typical dramatic fashion.
Zero and Guilford agree to go at it in a one-on-one duel, but of course Zero has a trick up his sleeve and causes a part of the settlement to collapse, crushing a whole bunch of Sutherlands and causing enough chaos for his Black Knights to move in. Wait, hasn't he done this before? Seriously, I swear he collapsed the settlement at least three times in the first season. People shouldn't be surprised anymore when he does this. Actually, you'd think they'd have fixed that problem by now. But it does lead to a lot of explosions, and we do get to see the new rocket missile packs that they're mounting on Gloucesters these days – all of which is pretty cool until Sunrise decides to do a very stupid thing.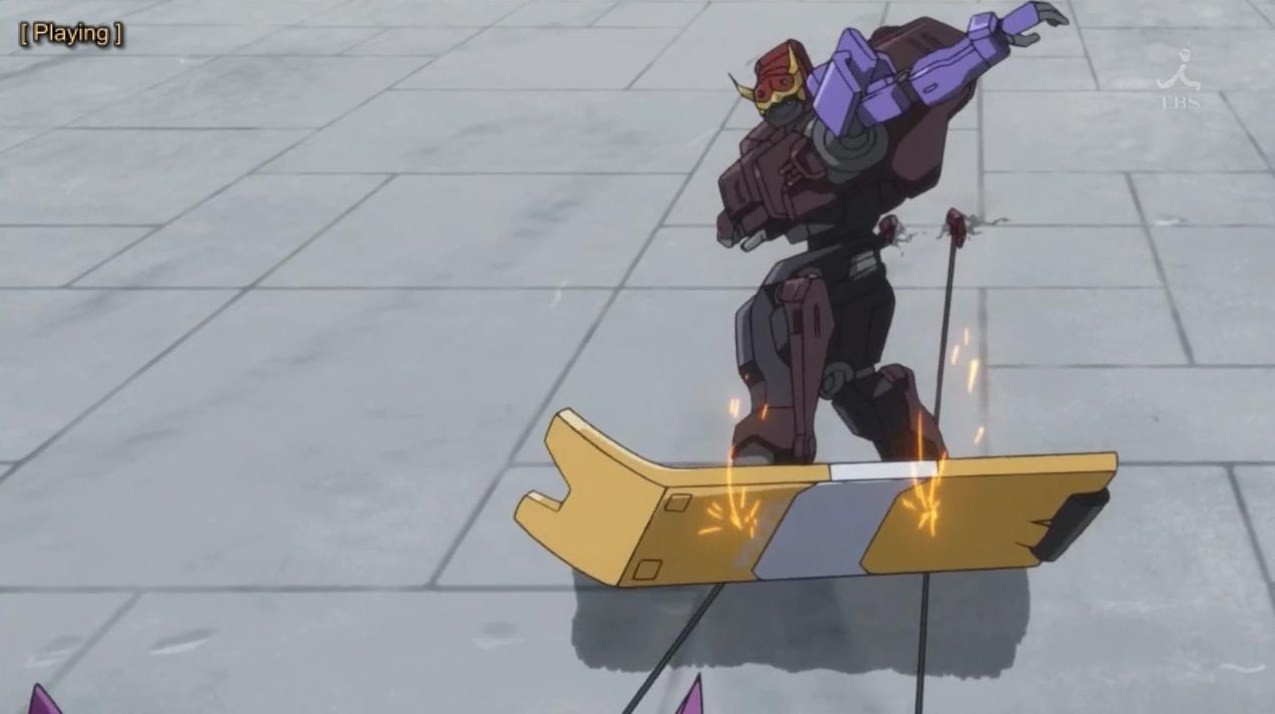 Who the hell decided that Lelouch had to be "extreme" all of a sudden and use a shield as a snowboard? Wasn't it bad enough when Legolas did that in one of the Lord of the Rings movies? Didn't anyone learn from that? I facepalmed hard.
But the great escape isn't done yet. Lelouch still has to outrun Rollo, who's pissed because C.C. never showed up. This is of course impossible, as Lulu has a second-rate Burai to fend off Rollo's kick-ass Vincent. But a sniper gets to Lelouch before Rollo can!
This is also a setup, a strategy that Lulu Geassed a soldier into carrying out for him beforehand. Seeing his "brother" gunned down, Rollo starts having second thoughts about what he's doing – and Lelouch seals the deal by telling Rollo that even if their relationship is a fake, the time they spent together was real. Yaoi bait ahoy!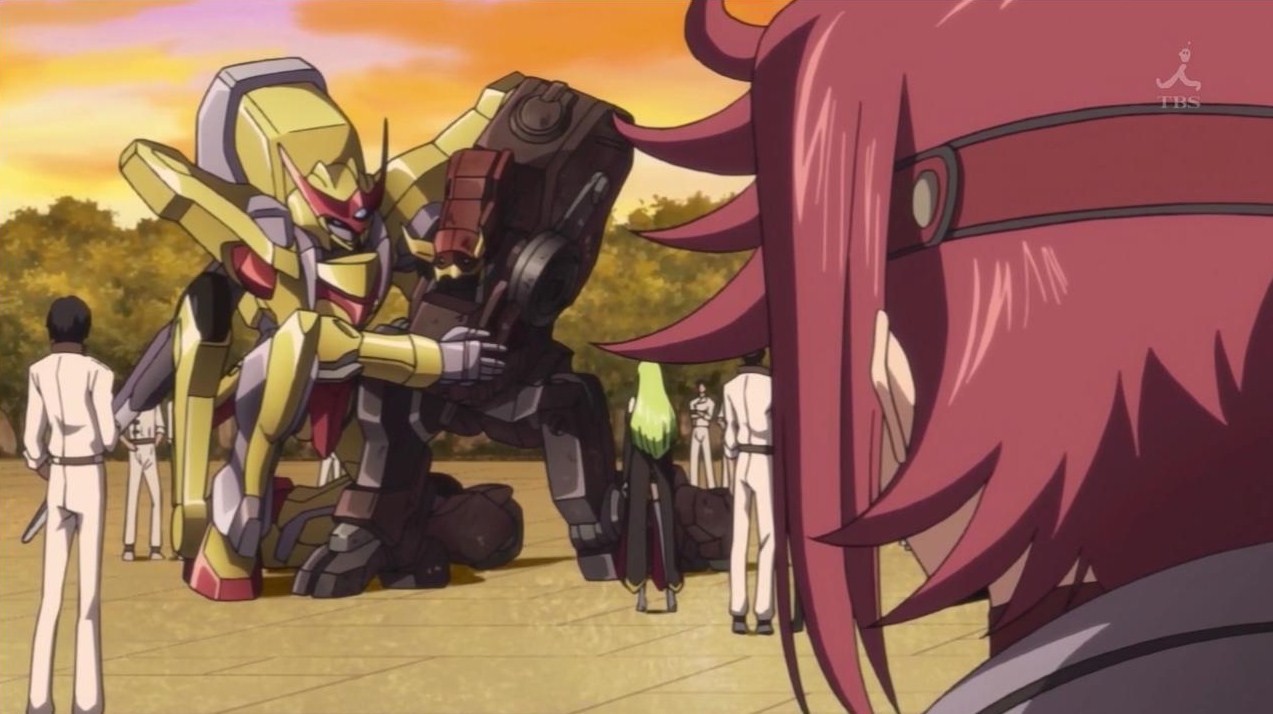 It gets the job done, though. Rollo is all but turned to join the Black Knights, and he brings his shiny mech with him. Yay! Everyone goes home for the night, the point of the scene being accomplished. Oh, right, there's a reunion between Kallen, Toudou, and Ougi somewhere in there, too.
But we can't celebrate for too long, because in the last scene we see that SUZAKU is back in town, bitches. You know things are gonna get spicy from here on out.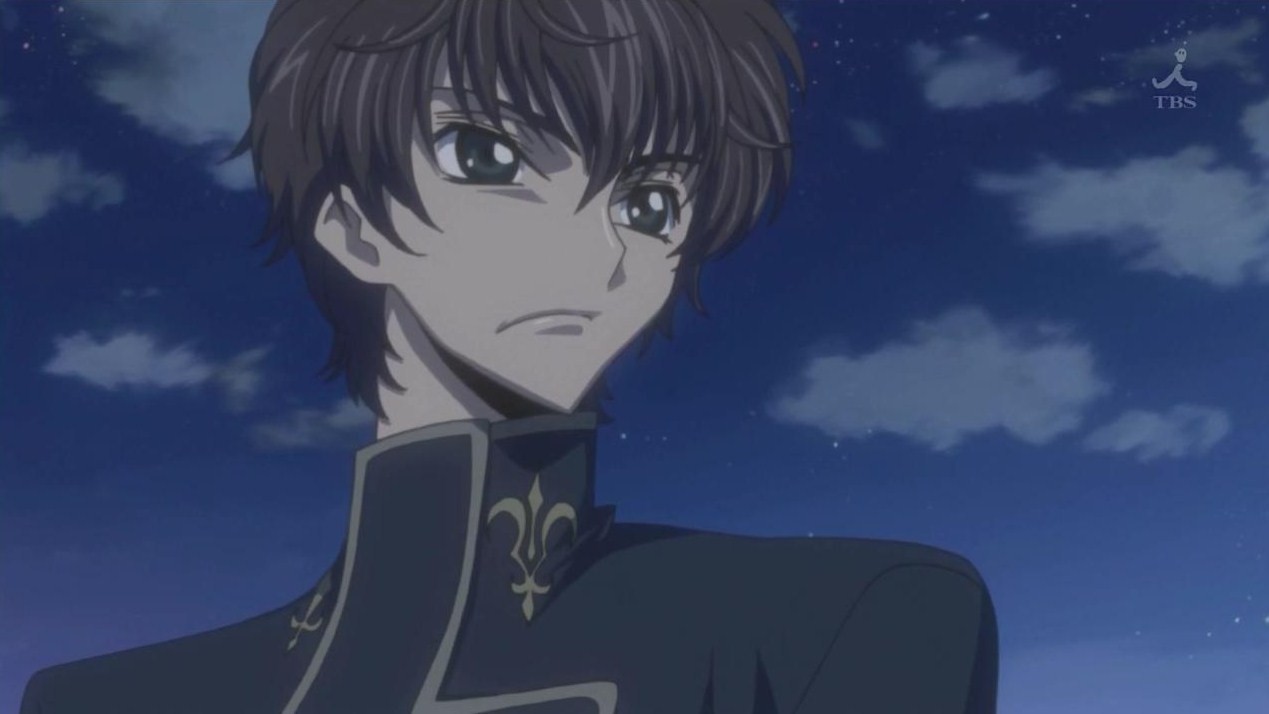 So, then. While this episode was a huge step up from last week's copypasta, I still don't feel like this series knows where it's supposed to be going yet. Let's get rid of Viletta and her secret agent henchmen (the cancer that is killing R2) and see more of the cool characters like Rollo and Suzaku! And for the love of Haruhi would someone please tell us where Nunnally is!? Once we can get all that together, we can get back to the fast-paced plot from last season.
It could happen in episode 5. Let's hope it does so that we can all feel good about episode 4 setting it up.