After weeks of waiting, it's finally here! My Lelouch figma.BP from Max Factory/Banpresto!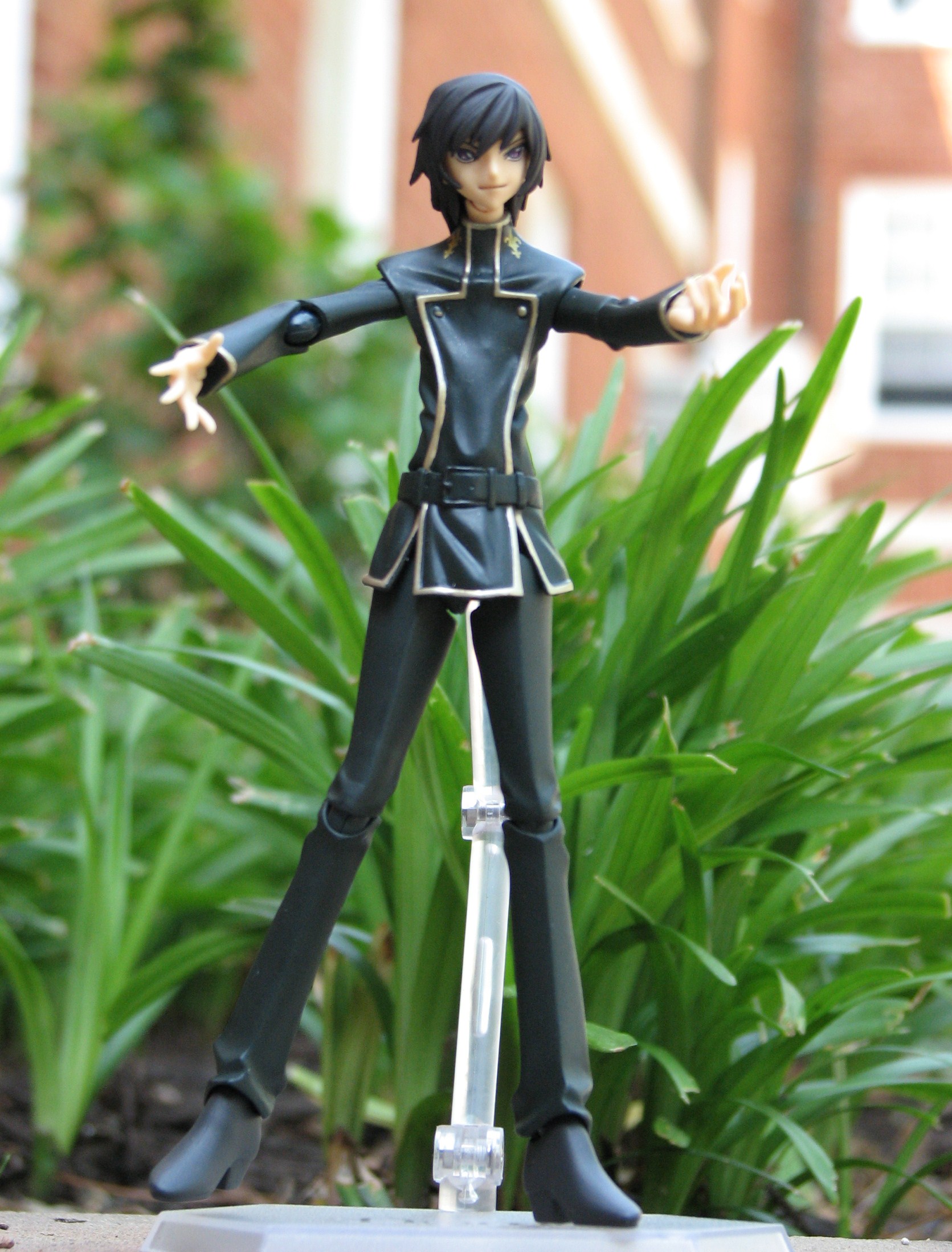 I don't usually go out of my way to buy figurines, but when I saw this one on preorder sale at HobbyLink Japan back in February, I knew I had to have it. Being the huge Code Geass fan that I am, this figurine elicited the kind of "must-have" reaction from me that's usually reserved only for the newest Gundam model kits.
I sent my preorder payment right away, but it was a full month before HLJ got the item in stock and another 6 weeks after shipping before it arrived at my door. That seems like a long time even for a package coming from moon country. But now that I finally have it, I can definitely say it was worth the wait.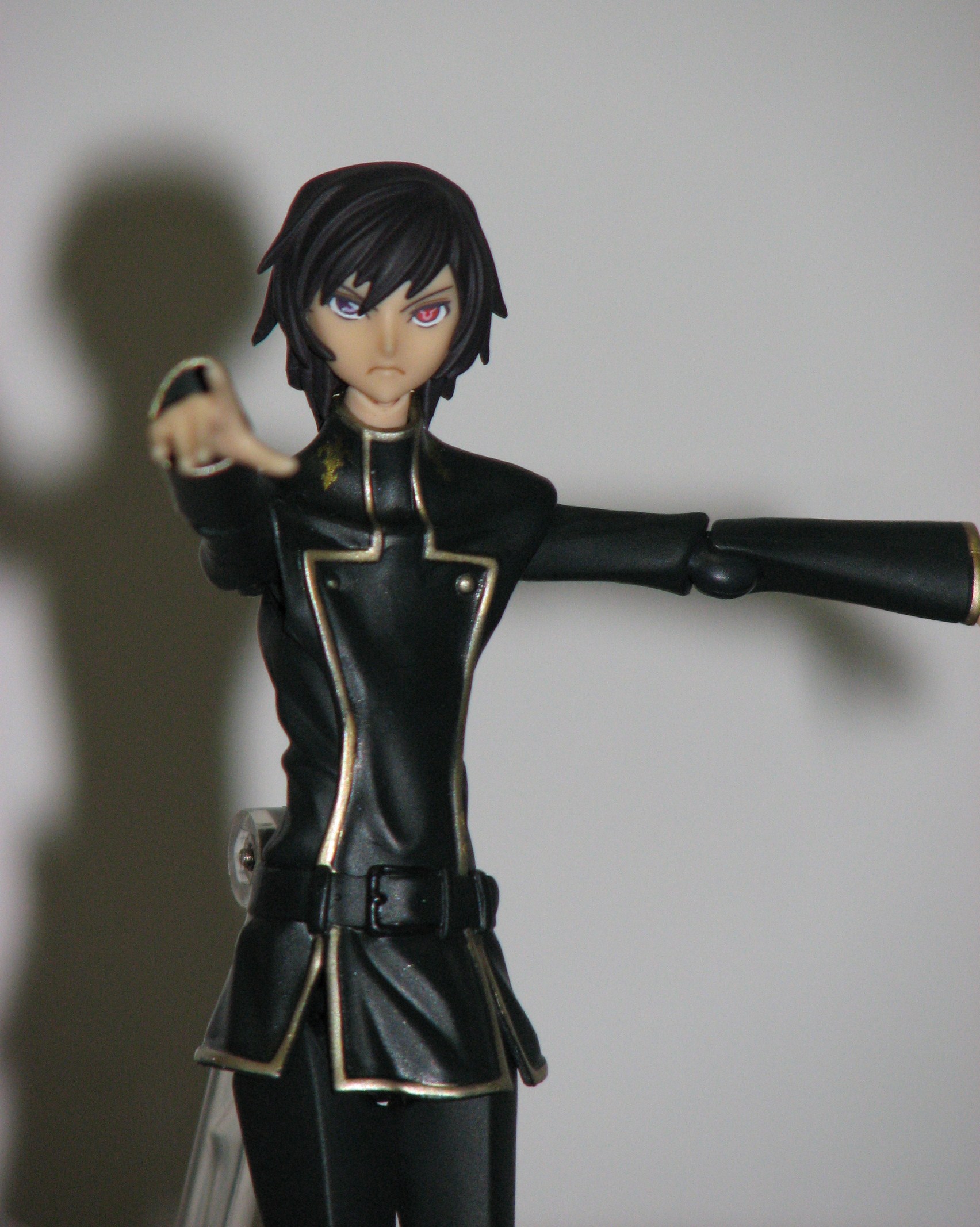 The detail and posability of the figurine are both excellent, especially considering that I only paid $20 for it. Lelouch looks better than the 1/6 Yuki Nagato statue from Atelier-Sai that I ordered last semester (which I'll post about when I go home after final exams). He comes with a lot of different hands and facial expressions, and a couple of cool extras, too.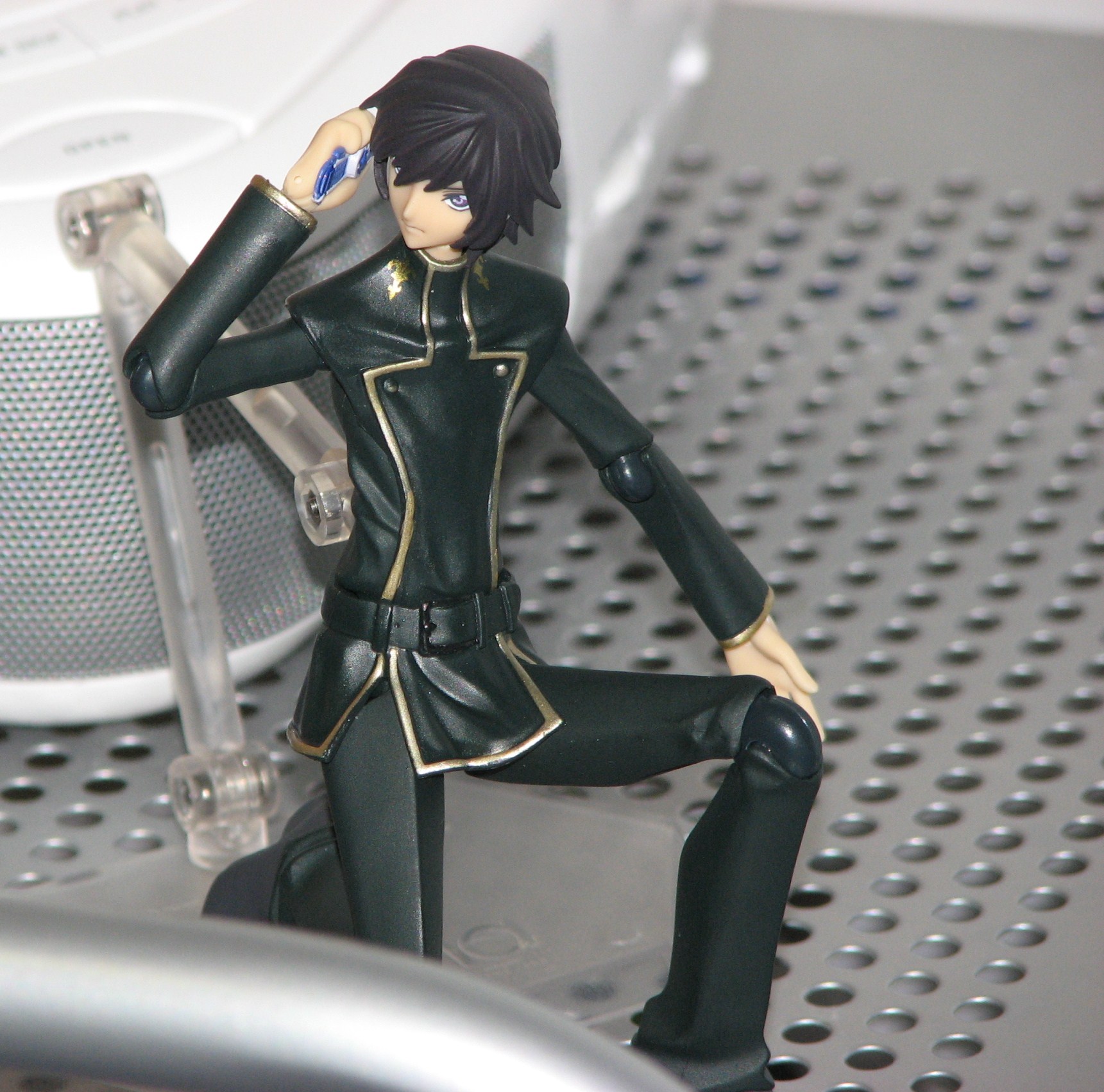 I visited Honya yesterday to do a photoshoot, since he's got a better camera and more experience with this sort of thing. All the images in this post are a result of our mid-afternoon's work.
Actually, the shoot was pretty challenging. For starters, Lelouch's figma is pretty short – only 1/12 scale, which is about 6 inches tall and just over half as tall as an average figurine – so Honya had a lot of trouble getting the camera to focus properly. In addition, it was really hard to come up with good poses for Lelouch. I'm used to displaying Gunpla, but the kinds of action poses I choose for that aren't good for Lelouch. I had to focus on more subtle and elegant poses to emphasize his character. Below is my favorite shot: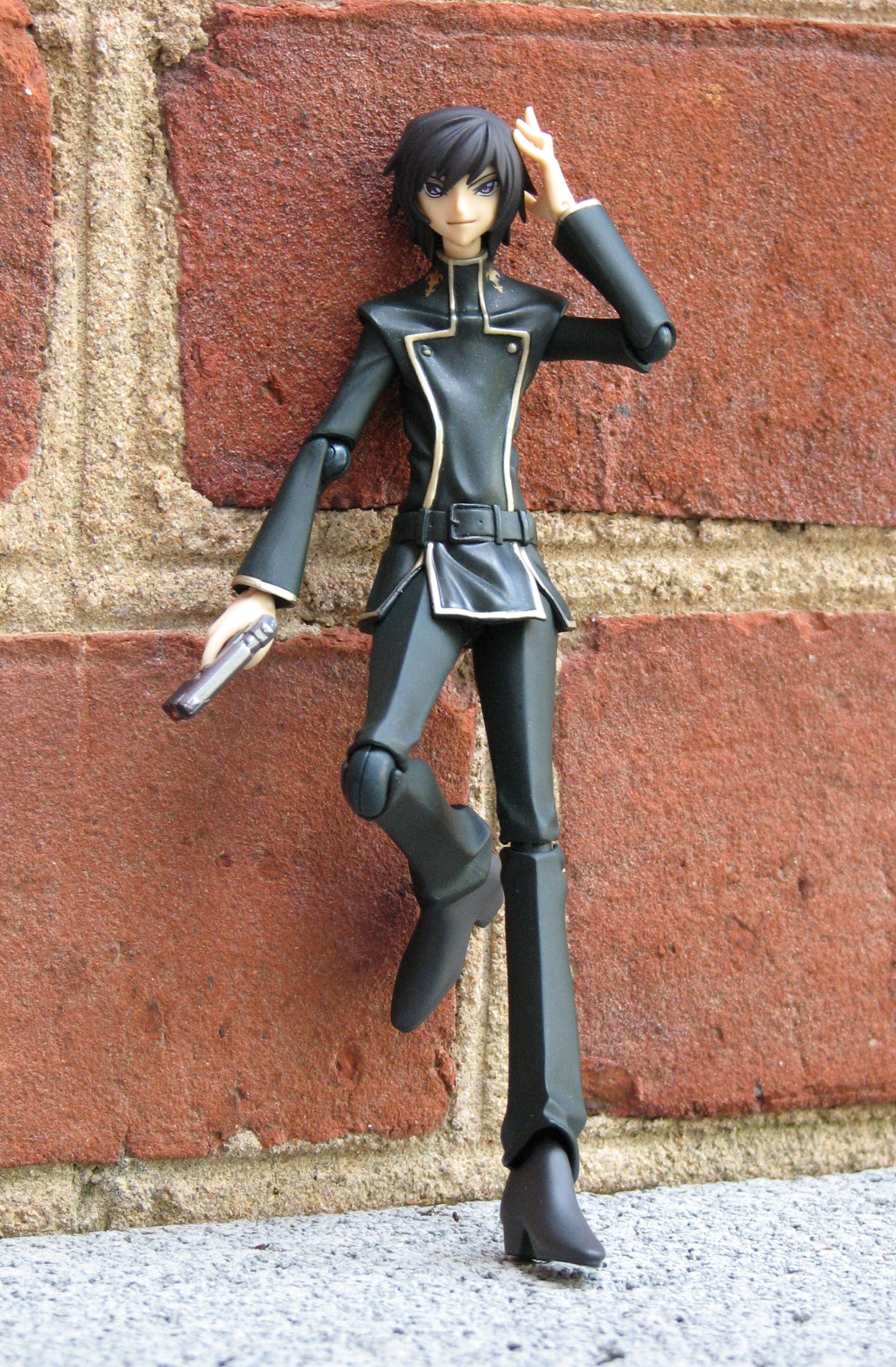 Lelouch might not ever pose exactly like this in the anime, but I like the feeling this pose brings across, with a satisfied Lelouch taking a moment to relax after yet another mission has gone exactly according to plan.
We took a few other pictures as well, before I had to head home and get back to studying. Here are the good ones: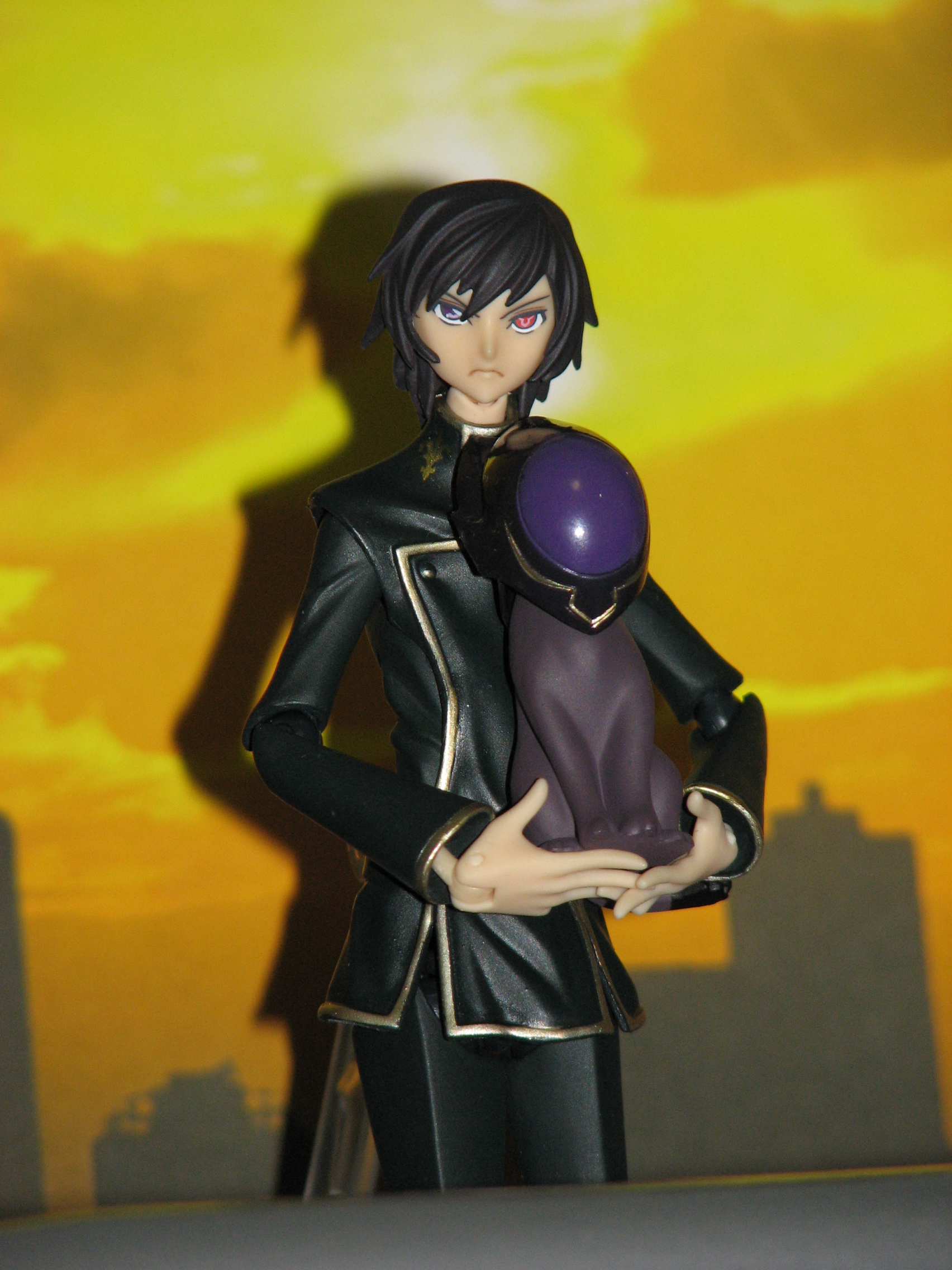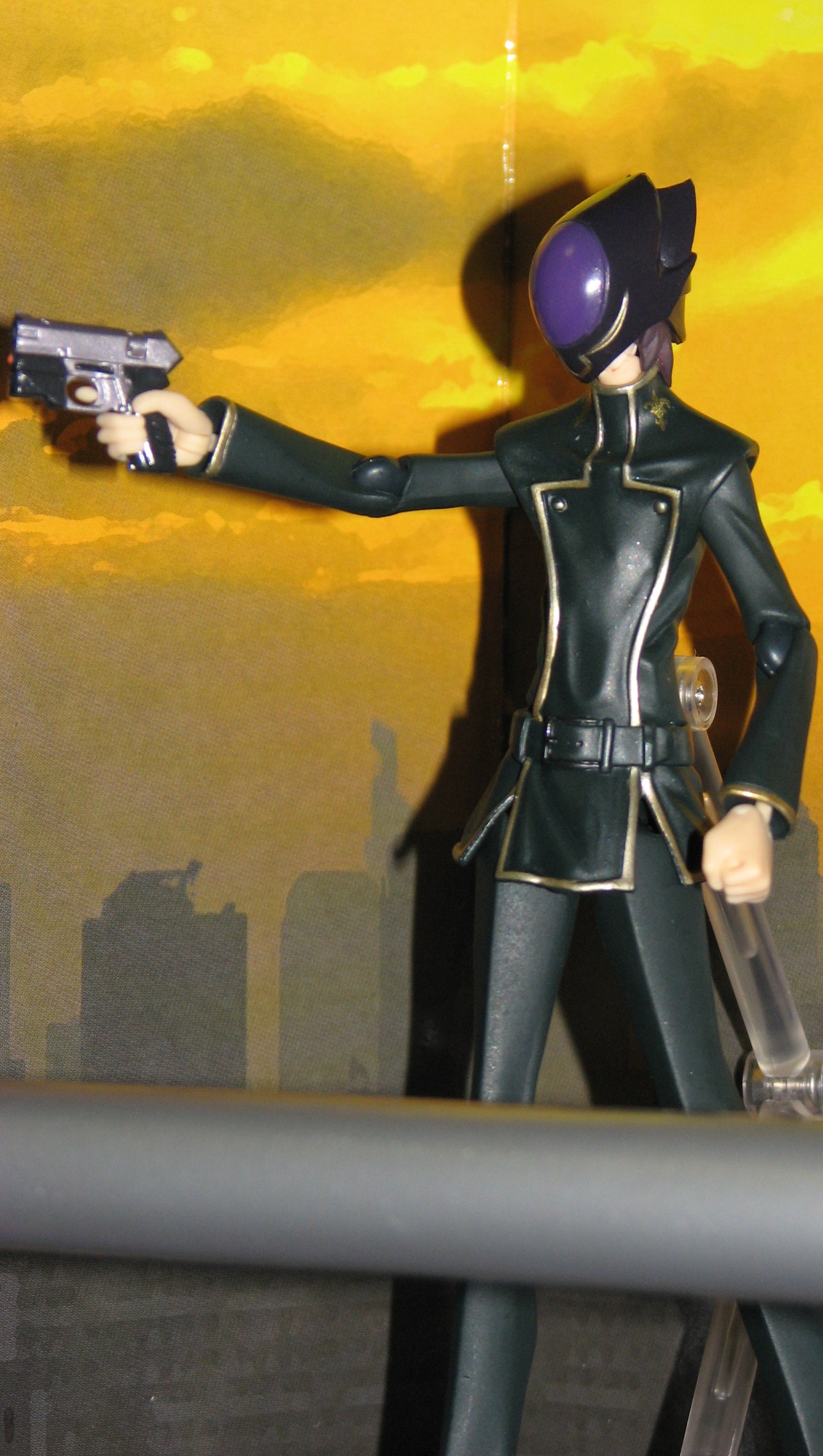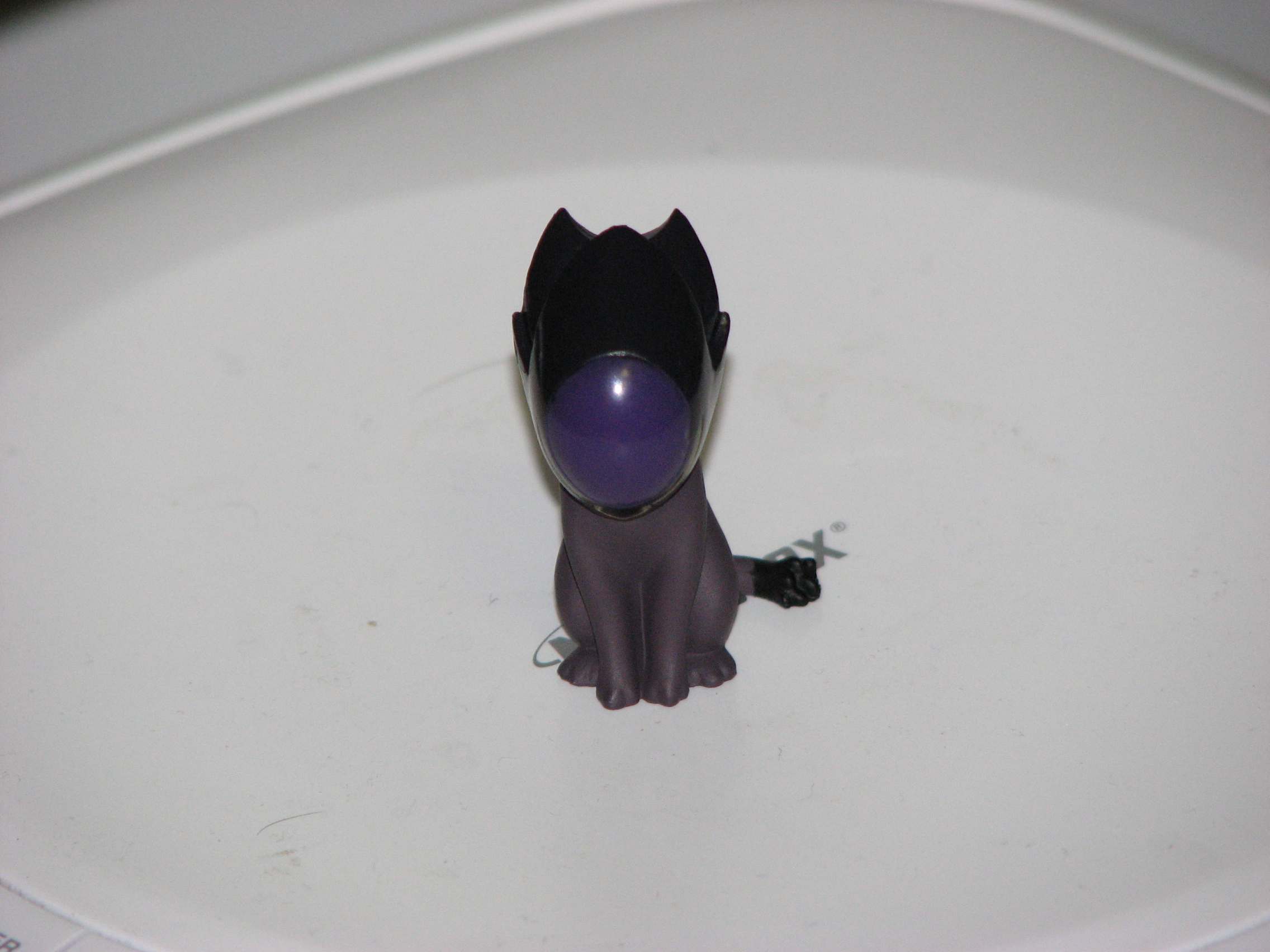 I'm really glad to have Lelouch in my collection, and I'm so impressed that I'm immediately planning to collect more from the figma line. A 1/12 Takamachi Nanoha (from Mahou Shoujo Lyrical StrikerS) is set to release next month, and since I won't be able to resist buying it at this point, I'll probably send my preorder payment in another day or two. I also haven't been able to stop thinking about how many more interesting ways I could display Lelouch if I had a Suzaku figurine as well, so I really hope Max Factory comes through for me so I can complete my Code Geass duet.