After two years of waiting, we finally get a new Mai-series (the Otome OVA's don't count)!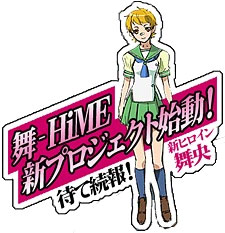 There isn't much to say without repeating other bloggers' comments since this was a pretty low-key announcement with the only details out so far being a single image of the new herione Mao. Judging simply from this one image, I am not sure what to think of her character design; it seems rather plain so I don't like nor dislike it. I guess her personality will determine how she stacks up against my favorite HiME/Otome character, Arika.
At least there is still 0~S.ifr~ to tide me over until some more news arrives.