According to Kagikko Blog, Dengeki G's and Dengeki HIME magazines will come packaged with Little Busters! "Ecstasy Figures" starting with their August issues and continuing for two additional issues. Unlike the SOLID WORKS line of trading figures, the girls are sporting…well, not that much. Let's let the photos do the talking (photos from Dengeki G's online).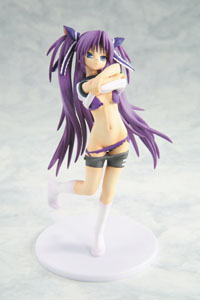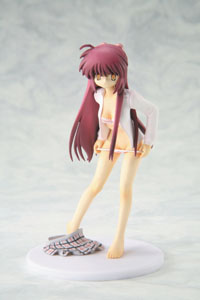 In the August issues, Dengeki G's will be packed with Sasami while HIME wll come with Kanata.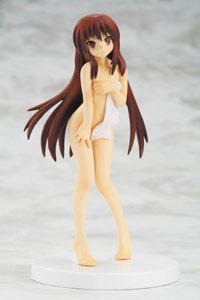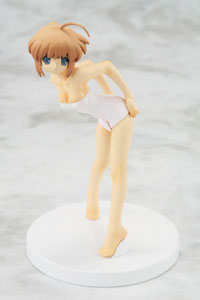 September issues of G's and HIME will contain Rin and Komari respectively.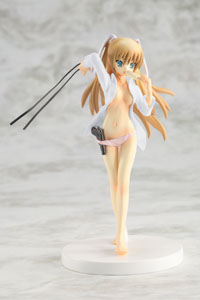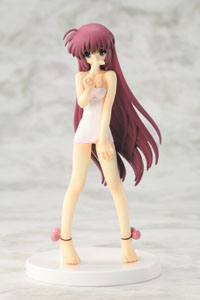 Finally, the December issues will be packed with Saya for G's and Haruka for HIME.
Please check out Dengeki G's for more information. Also visit GA Graphic for additional, higher-quality pictures.
Looks like there will be even less money in my college account.