After playing TH11, I've decided that it features some of the weirdest-looking characters in Touhou yet, so I had to draw my own versions.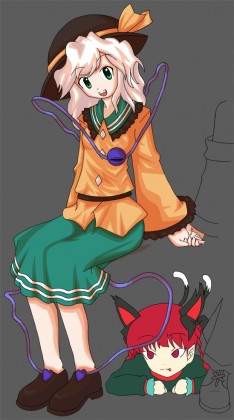 First is Komeiji Koishi with Kaenbyou Rin. Koishi is probably my favorite new character because of her cute design and stalker qualities. I originally thought she was interested in Sanae but since it is probably Reimu, I may have to redraw the second, mostly unseen half. The picture when complete will be Koishi and Sanae/Reimu sitting at the Hakurei Shrine while Rin hides underneath spying.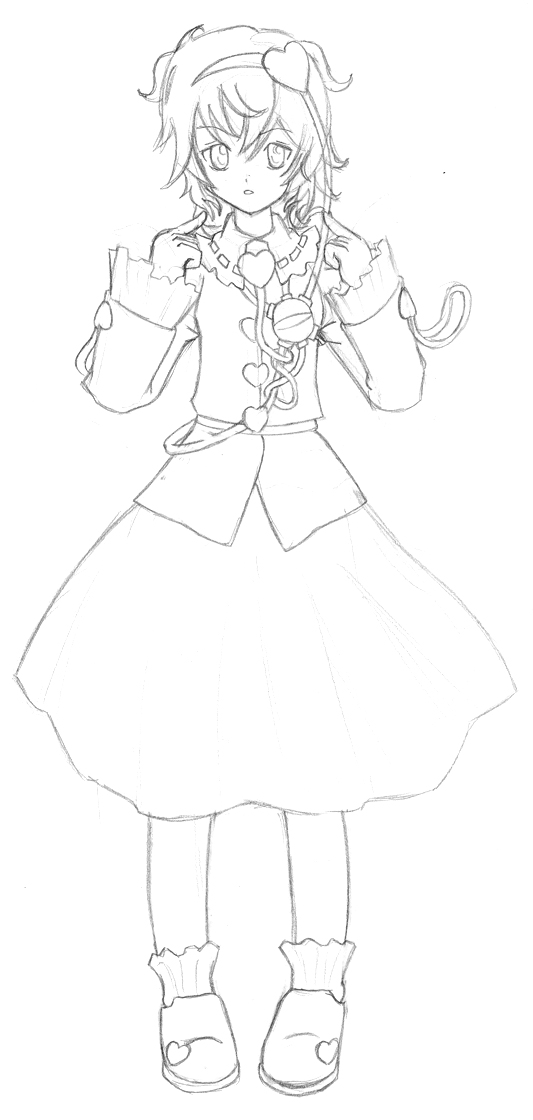 Satori definitely has a goofy design. I'm not sure if Zun meant to give her stubby arms but either way it makes her look really silly especially with her droopy eyes. I'm assuming he didn't mean to so I drew her arms normally. She was originally going to appear next to her sister but I thought it wouldn't be as funny as Sanae.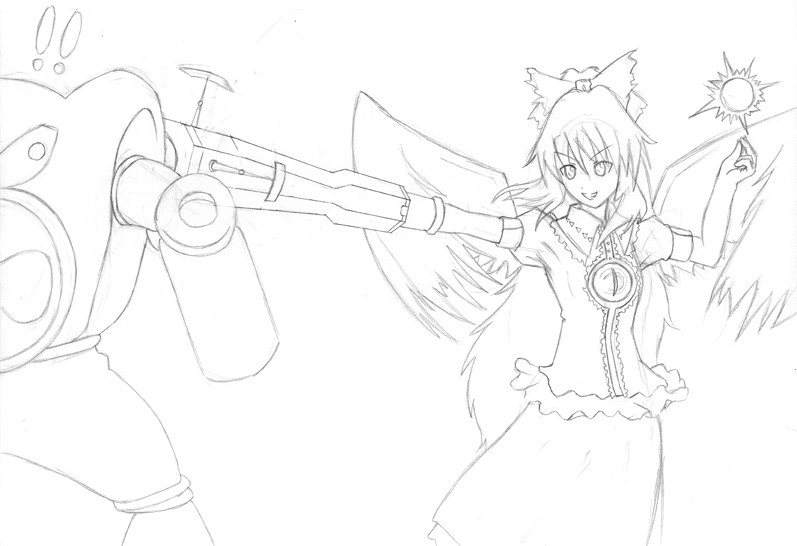 When I first saw Utsuho's design, I did a double take because I thought my suspicion about Mima making her return was confirmed. Though this is not the case (still waiting), I grew attached to her because she throws mini-suns in her fight! Her carbon rod arm thing reminds me of a cannon which in turn makes me think of Megaman so I decided to add a Nico Nico Megaman meme and make her fight Airman. I'll probably end up coloring this one eventually.
Time to get back to sucking at SA. Review forthcoming.