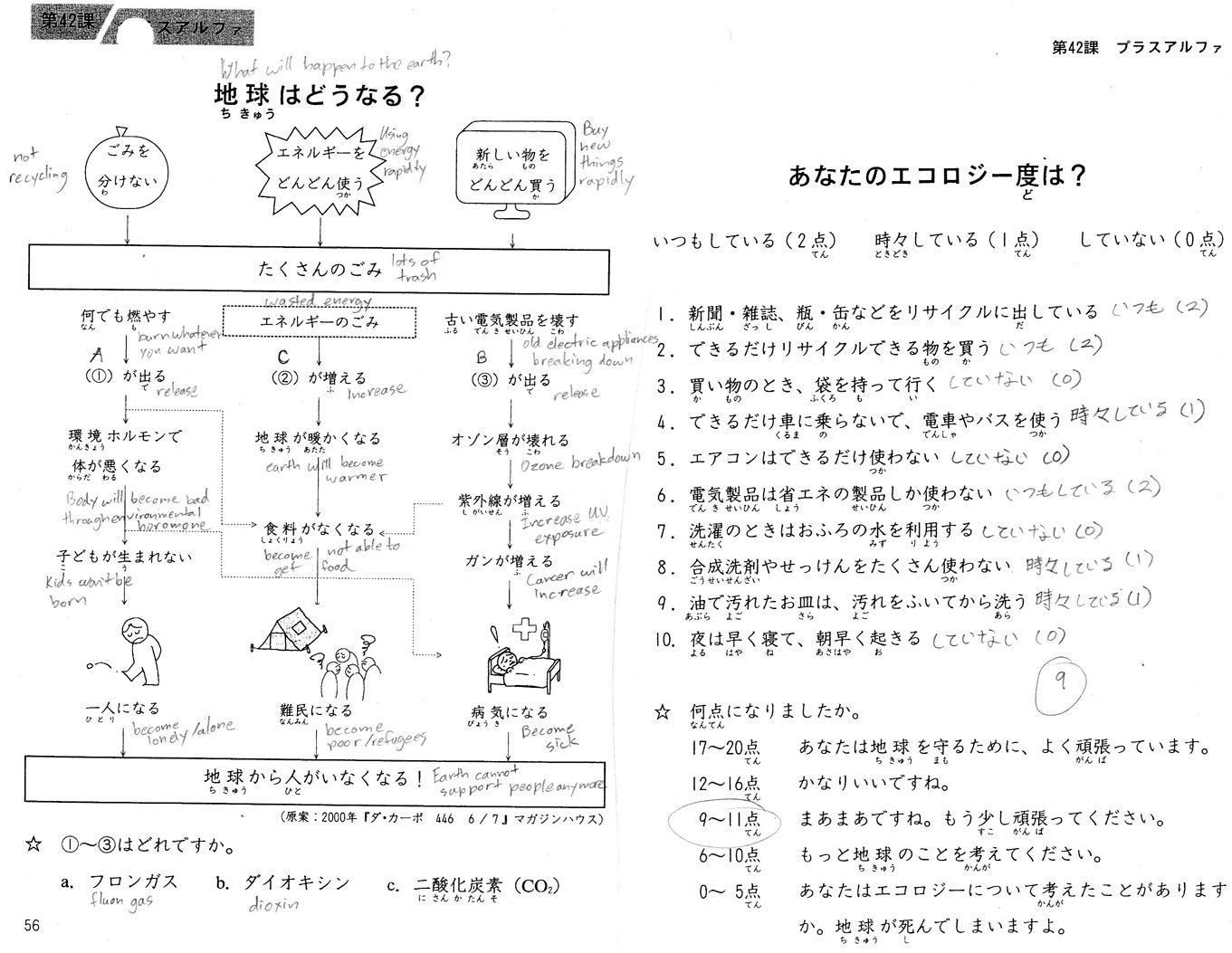 For those who have been reading Lyrical Spark! for a while now, you know that it originally started as my blog for elementary Japanese. This year however I decided to keep my class blog separate but at the end of the year, Lyrical Spark will probably end up cannibalizing it so that I don't have to maintain two blogs. For those with Japanese language knowledge, please visit my class blog to help me practice.

Anyways now that that is out of the way, it's been roughly a week since I have gotten back to school and already I have been slammed with more Japanese homework than I know what to do with. Last Wednesday and Thursday I had to complete four pages of review which about doubled in size when I was done. In addition I had an essay about why I want to study Japanese which I was barely able to meet the minimum page length.
This weekend was even crazier though. I had to do a 3 page grammer sheet for the next chapter, a take-home test, a blog entry and strangely an ecology worksheet. You can see the ecology worksheet at the top of the post partially translated. According to it, my environmental friendliness is just so-so despite trying to keep that as low as possible. At least I know that I can read it and understand it though the fact it has furigana everywhere and I had to use a dictionary a lot makes me feel like an elementary school student.
Between all of our Japanese homework, officer duties for UVA's anime club and game development project, me and my friend Citrus have found it difficult to maintain our blogs. To prevent them from dying we have decided to combine them so now Lyrical Spark has consumed its sister page. Hopefully this will allow Lyrical Spark to maintain a regular posting rate and high level of quality like I have tried to maintain in the past.
Please stay with us and if you do, we will treat you with our end of the year video project for Japanese. I promise it will be an amazing visual experience showcasing our nonsensical otaku tendencies.