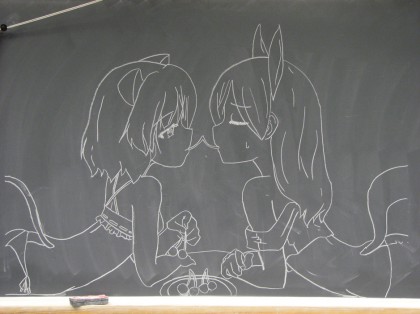 Today I continued my tradition of drawing yuri on the chalkboard before anime club showings. I started it last year when I was bored so I used the projector to trace my wallpaper which was a spoof of Nanoha and Fate in the Kannazuki no Miko embrace pose. I have the original picture below but I still need to get the camera phone picture of my drawing from Citrus so I can post it later: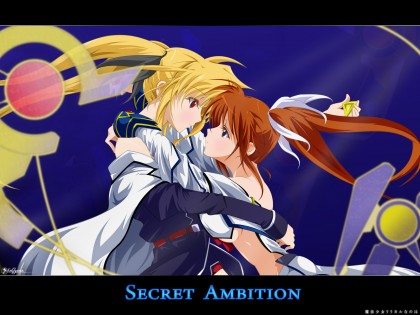 For my first drawing, I decided to draw Sanya and Eila from Strike Witches. I will be continuing this from week to week and of course take pictures to post here. Original picture below: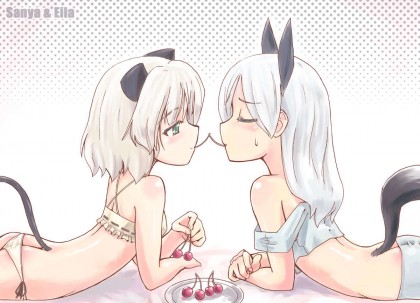 Next Week, full-color Strawberry Panic! if we don't get banned. Look forward to more "Awesome Friendship" next time.