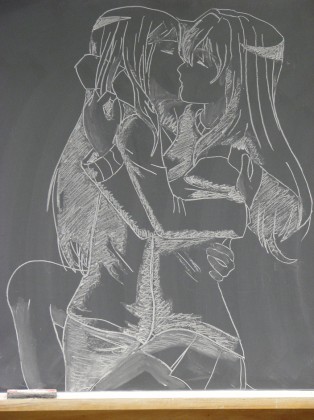 For this week, I decided to draw Kuga Natsuki and Fujino Shizuru AKA ShizNat from Mai-HiME. Original picure below as always: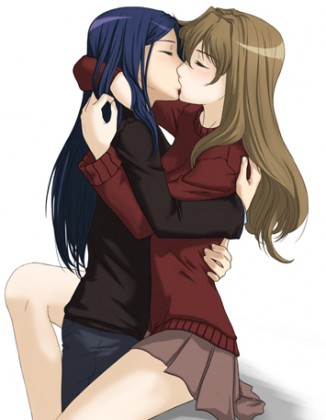 I wish I was able to include Yuuki Nao as well so I could have some Rosa, en bouton, and petite sœur action a la MariMite.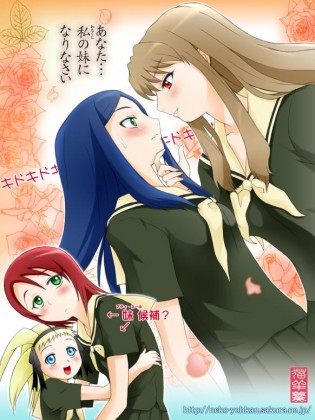 Don't know what to draw for next week so I'll probably decide that last minute again. Need to remember to buy myself some colored chalk one of these days.