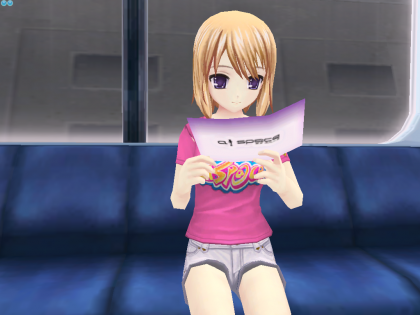 I've been waiting forever but today I was finally able to login to Aisp@ce and create my online avatar. I haven't done too much so far but I think I will grow to like it and actually gives me even more of a reason to memorize kanji.

So far I haven't done too much. I made my avatar an average height girl with the default purple eyes and medium-length blonde hair and named myself 本屋 of course. After finishing the survey of which I can't remember exactly what was asked, I started running around Akiba. After playing around with the controls and menus to get a feel for them I wandered around since I couldn't recognize half the kanji and didn't realize I had to go somewhere.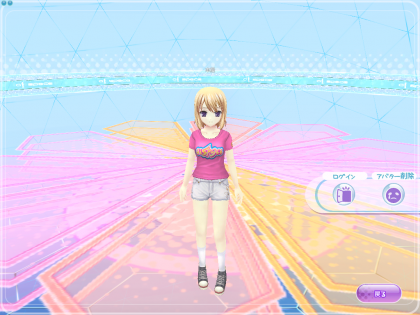 Long story short I finished some quest so I finally got to pick which "world" my room would be in. I chose the CLANNAD area but before leaving the attendant asked what type of character doll I had a taste for. I picked the "silent, wait-and-see" option over the energetic one. After boarding the train I arrived at the CLANNAD Area. Before I could do any serious exploring or to even meet my partner though, something happened causing the game to stop working. I restarted but have yet been able to go back on so it looks like I will have to wait a little longer. I'll write more once this maintenance (I think) is done.
By the way if you want to come play with me, I will most likely be on channel 4. Let's make this the Gaijin Channel lol!!