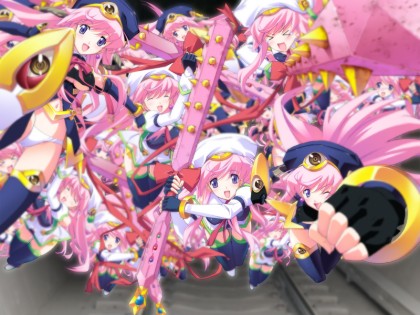 With the holiday season coming up and the figure companies showing off their newest offerings for next year, now is definitely the time to put down money on preorders – but as excited as I am about all the great new releases, a part of me is in a panic! Although I live above the otaku poverty line, getting my hands on the new figures that I just can't live without will surely demolish my entire savings. I won't have any regrets, but I'm going to have to learn to live with the consequences. 
Take a look at what I'm ordering this season.

First up is Kotobukiya's "Kousaka Tamaki Temptation," which is probably the best name for a figure ever. The much-anticipated Tamaki is due out in March, and looking so good in her recent feature on Sankaku Complex.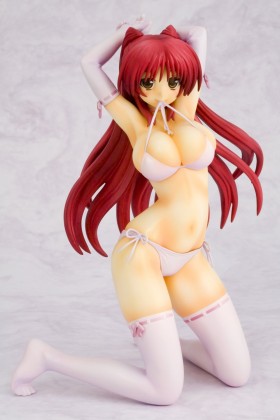 I'd say she deserves the hype. The details look great and seem faithful to the original art, as expected of Kotobukiya, and the pose is a knockout that seals the deal for me. Better yet, at 1/6 scale, Tamaki is going to stand out no matter where you put her – in fact, this figure will be the largest-scale one in my collection.
Honestly, I want this figure so bad that I'm placing my pre-order even though I haven't actually seen To Heart 2 yet or played the visual novel. But I have a few months in between now and March to take care of that, and with Tamaki being the legendary tsundere that she is, I'm sure I'll fall in love with her in no time.
Next would be Griffon Enterprises' "Asahina Mikuru Gothic Lolita Version," in 1/7 scale and also due in March.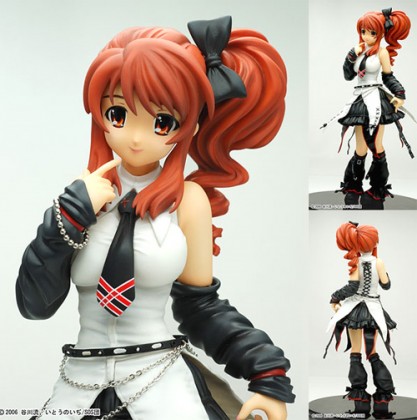 I'm looking for Mikuru to match with Griffon's Gothic Lolita Haruhi, which I picked up at Nekocon not too long ago. Haruhi has become the highlight of my collection, but I expect even more from Mikuru – I've always thought that Mikuru was the cutest among the lovely ladies of the SOS-Dan, and I like her Gothic Lolita costume even more than Haruhi's. I know the kind of quality I can expect from this figure, and there's no question that this is the one I most want to add to my collection in the next few months.
Also, as a fan of Max Factory's Figma series, I'm interested in the upcoming "Yagami Hayate Knight Armor Version" that's due this January. Hayate isn't really my favorite character from the Nanoha series, but she does have a very cool costume and should come with tons of accessories, which translates into a fun Figma.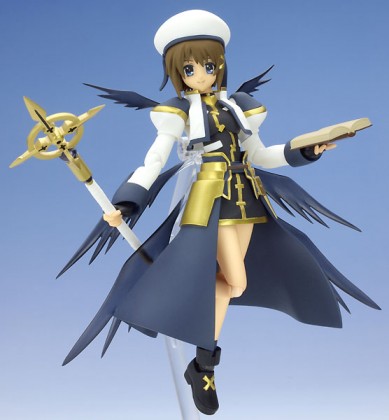 Hayate spends so much time working hard at her desk job in StrikerS that I'm sure she'll make for an inspirational desktop ornament. Maybe that's not the best reason to go about buying a figure, but Figmas are cheap so I don't care.
Putting this all together, it's inevitable that I'll be spending $200 at least, and probably more including the shipping. And that's not all…
Let's say, hypothetically, that between now and March, Ranka Lee and Sheryl Nome of Macross Frontier finally get the figure releases that they deserve and that I've been waiting for since the end of the series.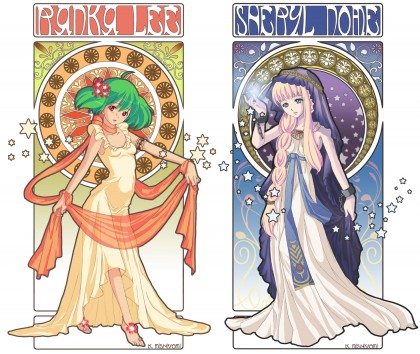 Since Macross Frontier is one of my favorite anime of all time, I will have to buy these figures immediately – both of them, since I can't imagine having Ranka without Sheryl, or vice-versa. And while Ranka and Sheryl will look good together wherever I display them, they'll set me back another $100 at least, bringing my total spending over $300…
In the absence of Ranka and Sheryl, I still might end up spending the money on Good Smile Company's 1/8 figure of Muv-Luv heroine Sumika Kagami, arriving in January, although I'd be more motivated by the mystique of Muv-Luv Alternative itself rather than any sort of connection to the character…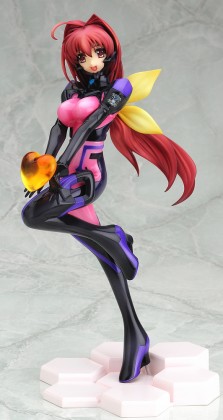 That doesn't change the fact that this is a fine figure from one of the best companies in the business.
And in the middle of all this, I wouldn't mind adding another Shana figure to my collection, either, if I happened upon a good deal on eBay. Shana always makes for a good Christmas present!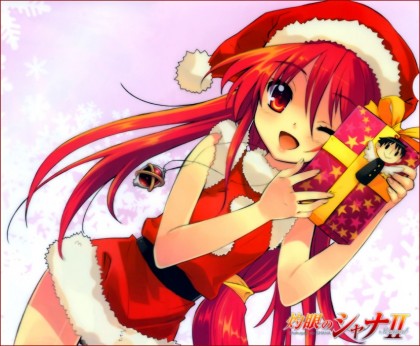 Anyway, to make a long story short, I'm guaranteed to spend at least $200 this season, and possibly as much as $400 in a wild shopping panic depending on what happens. I'm sure I won't regret it either way, but did all the good figures really have to come out all at once like this?