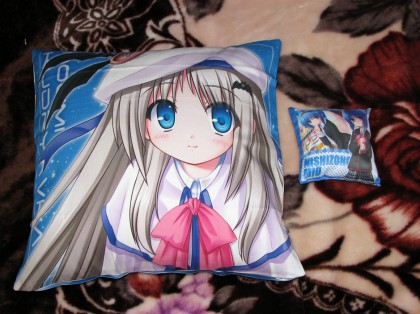 Today I regrettably move one step closer to actually buying a dakimakura. Instead of spending money on an expensive body pillow and cover, I opted for the more economical and less ronery option of getting cushions. In this case, they are a standard-sized pillow and a miniature one featuring Noumi Kudryavka and Nishizono Mio respectively from Little Busters! I'm quite happy with the print quality and softness of the pillows.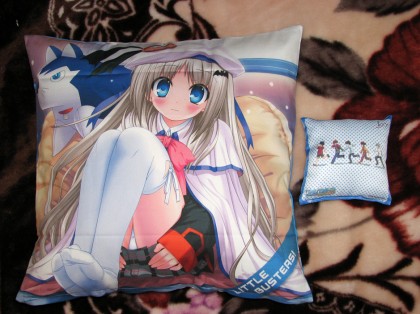 Here's the reverse side of both cushions in which we can see a slightly embarrassed Kudo's panties. In truth I have actually had my Kudo cover for months but didn't get the necessary cushion until this afternoon.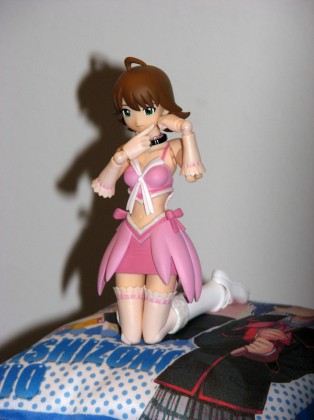 To give you an idea as to how small it is, here's my Fraulein Hoshii Miki kneeling on top of my mini Mio cushion. In order to keep them in good condition I won't actually be using these pillows for sleeping or sitting on like they are meant to. Instead I'll display them together with plushies and other similar collectible junk I have. I imagine that the mini cushion would be great seats for showing off large 60cm dolls on but unfortunately I have yet to buy one and try it out.
I also got something else with my cushions relating to but not actually being a figure but I will probably post about it either tomorrow or Sunday.