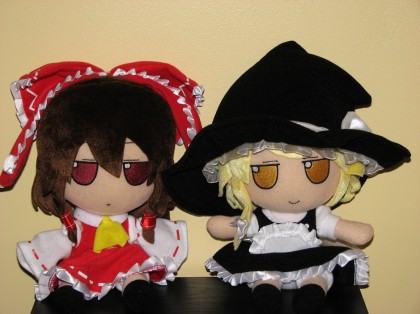 After waiting over a month, I finally I received my plushies. The plushies in question are the Touhou Nuigurumi FumoFumo Reimu and FumoFumo Marisa by Gift. Since I couldn't find them in stock anywhere and because I was so desperate to get them, I went through Shopping Mall Japan for the first time ever so that I could bid on a pair on Yahoo Auctions Japan. I ended up spending 10,000+ yen on 2 plushies that each cost 2,625 yen originally but they are so worth it.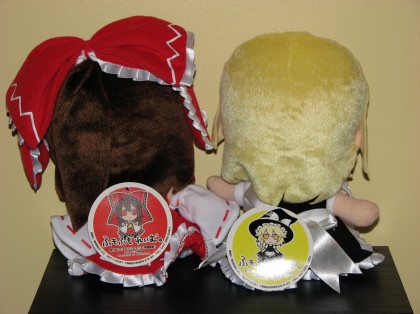 Why was I so desperate to get them? After seeing pictures of other peoples Touhou plushies, I realized that despite Touhou being possibly my favorite thing ever, I didn't own a single piece of physical merchandise; everything I have has been downloaded from the interwebs. Technically even though I ordered these first, they are my second pair of Touhou stuff after my Reimu and Marisa folding fans that I got for Christmas.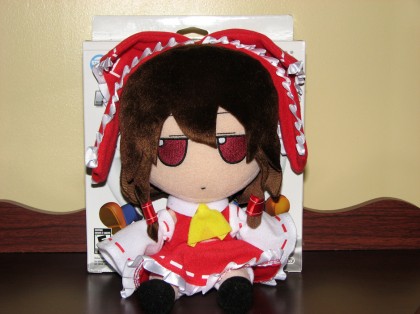 Here's Reimu by herself.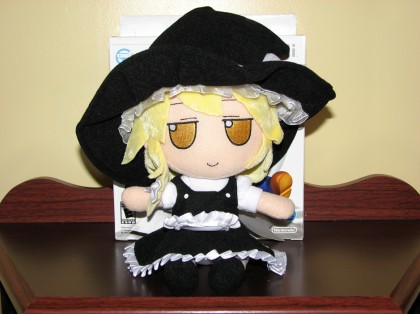 And here's Marisa. The quality of both is fantastic and the details are just right.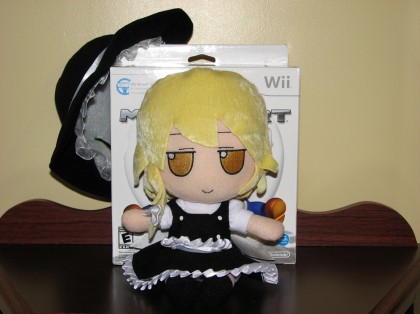 For example Marisa's removable hat is a nice touch by Gift.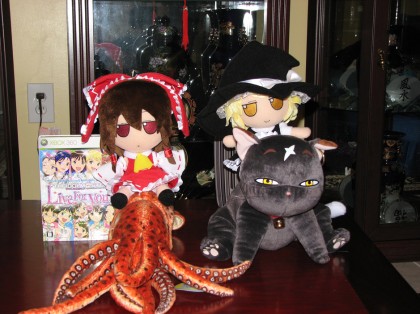 Since I thought it would be funny, I had Reimu and Marisa take a picture with some of my other plushies. Reimu is riding on a giant squid I bought at the Virginia Aquarium & Marine Science Center while Marisa is atop Mikoto from Mai-Otome. To give a sense of scale, you can also see my iM@S: L4U game case propping up Reimu.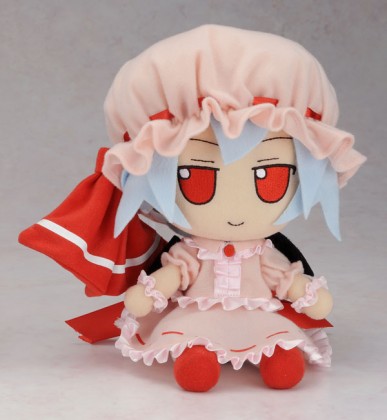 Gift will also be releasing two more ANGELTYPE-designed Touhou plushies, Remilia Scarlet and Izayoi Sakuya, next month. Luckily for me, I got my preorders in just in time before they all sold out though I will have to wait until February when they will be in stock at where I ordered.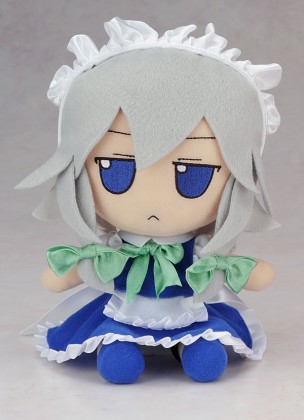 I really hope that Gift will continue to produce more Touhou plushies in the future. Among others I really want to see Alice and Yukari the most. If we add Youmu and Yuyuko, then I can have some Imperishable Night action going on.
I know that this isn't going to happen but I think I really should try to limit all my otaku purchases from now on to Touhou, iM@S, Key and Seventh Expansion nonsense.