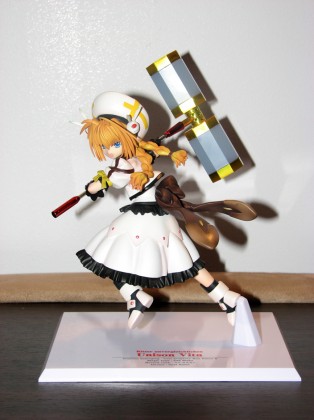 Just when I had thought I was satisfied with receiving a trap cake and drawing my Marimite yuri chalkboard picture, my birthday got even better when yesterday three of my friends surprised me with something I had given up on getting a while ago—Alter Unison Vita! I know I mentioned that wanted Vita a few times before but the idea of them actually getting a figure for me as a present completely shocked me. Now that I have been graciously given Vita, my Lyrical Nanoha figure count now totals three along with Alter Fate and Good Smile Nanoha. Unfortunately I don't have those two with me at the moment but of course I still took photos of Vita by herself. After all she charged into the Cradle and single-handedly destroyed its engine. Seriously I thought she was going to die back then. Anyways, onto the photos.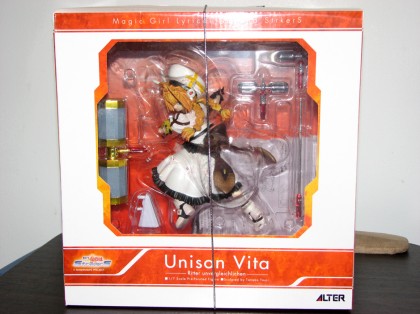 As everyone probably knows already, Vita comes with 3 interchangeable hammerheads for Graf Eisen.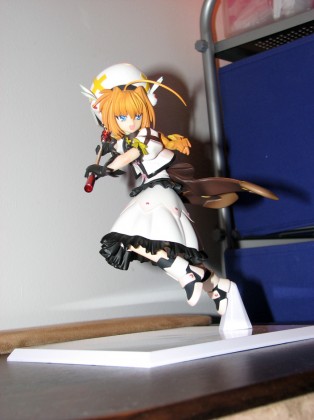 I was a little wary when I attached Vita to the base but it works surprisingly well despite being supported by just one leg.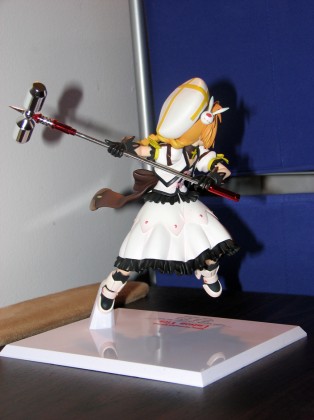 Here's Graf Eisen in it's normal form.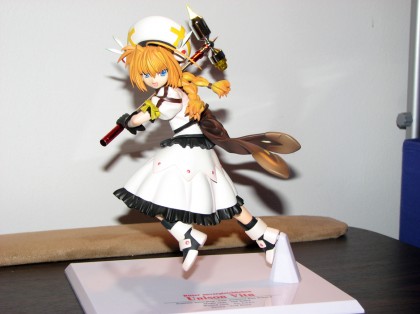 I personally like the rocket form the best. I thought it was so cool when Vita used it to utterly destroy Nanoha's Barrier Jacket and damage Raising Heart at the beginning of A's.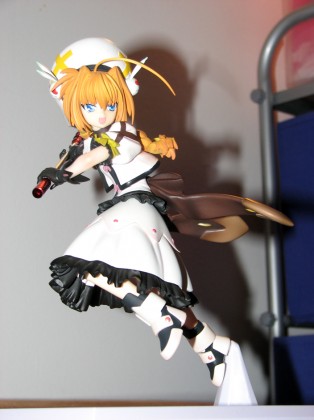 Unfortunately it is a little too small to be seen behind Vita's head.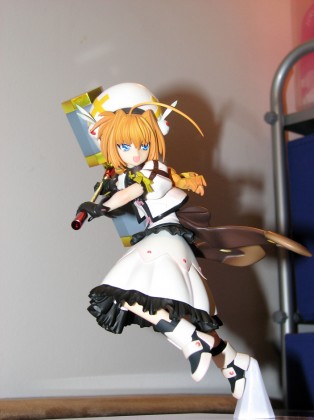 I guess that's what Gigant-form is for.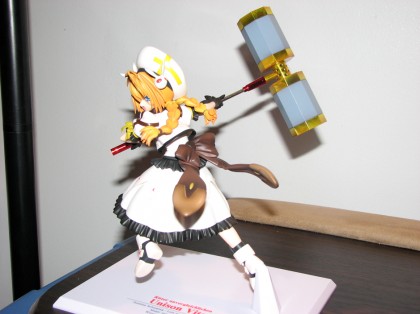 Even though I like Rocket-form the most, I have Vita displayed with Gigant-form Graf Eisen because of it's size.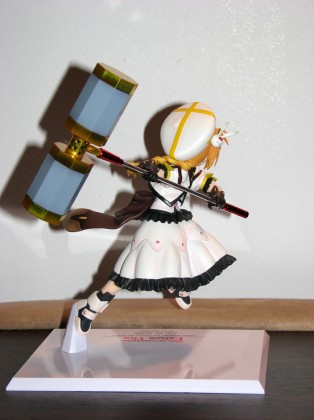 Although it just barely fits into my figurine parts bin, it takes up the entirety of the largest compartment so I would rather keep it out displayed and instead store the Normal and Rocket forms to save space.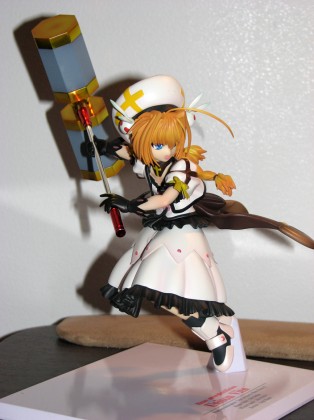 Overall the figure is exactly what I expected. The painting from the eyes to the shading is top notch as to be expected from Alter and the metallic paint on Graf Eisen is a nice touch. Vita's name and vital information printed on the base along with it's already clean design give it an elegant look. I'm starting to think that all figure bases should be done like this. Even though I promised myself I would stop spending money carelessly, I'm now tempted to get Alter Hayate and Signum to "complete" my Nanoha collection. Unfortunately that won't happen until the economy and exchange rate stop sucking AND I somehow get a steady flow of income.