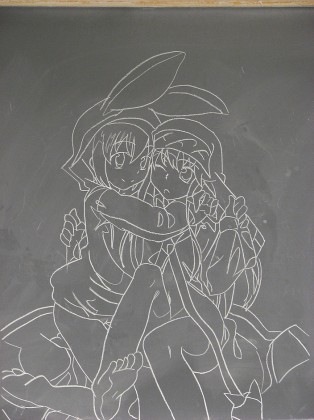 For this week's image I tossed around the idea of several series but in the end I picked one of my favorite anime that premiered last fall season—To Aru Majutsu no Index. I originally wanted a picture with "Railgun" or a MISAKA Sister but I couldn't find any that I really liked so instead I settled on Tsukuyomi Komoe and Index herself. Original Below: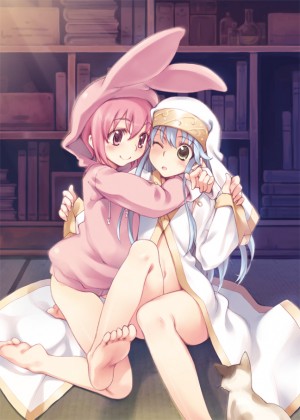 From now on I think I will continue to draw only the outlines and the edges of highlights and shadows like I did for last week and this week. I find that this is the perfect balance between time spent and picture quality.
I'm really enjoying Index thus far and I'm glad that it is still airing since there isn't that much I am watching from this season. Hopefully I can start posting about stuff like that again once I catch up on schoolwork.