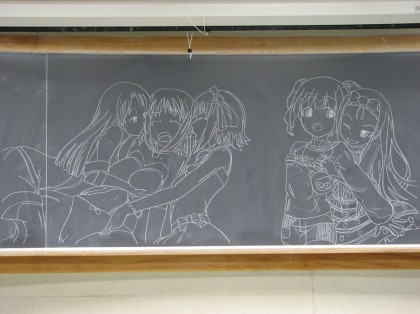 I ended up talking about games with some friends last night for some reason or another and at one point we started discussing Xbox 360 and iDOLM@STER so today I decided to draw some idol yuri. This week I did a double drawing since I couldn't pick which picture I liked best. For a better look at the first chalk drawing with Chihaya, Yukiho and Haruka look below: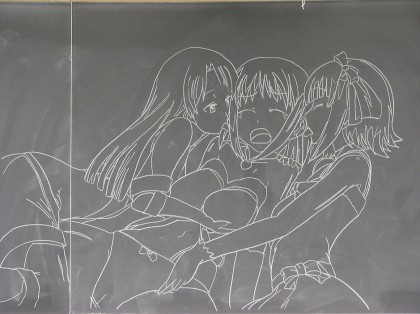 And here's Yayoi and Iori in greater detail: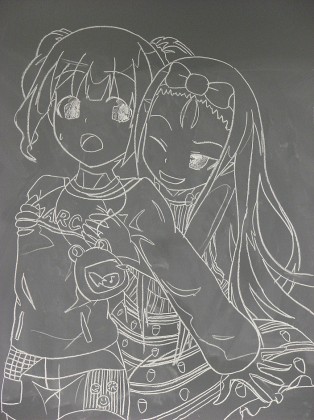 Although I like the actual drawing itself, it felt it was missing something: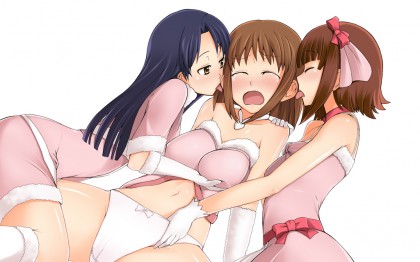 Yayoi is my favorite idol so I had to stick her in somewhere and of course Iori found her way in as well since she is pretty "Hard Gay" for Yayoi.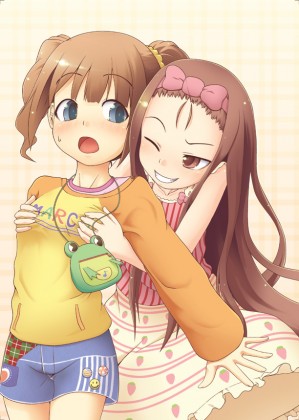 Since next week for me happens to be the last one before Spring Break, there won't be any Chalkboard Yuri for 2 weeks. Until then I'll probably be playing Fire Emblem: Shadow Dragon or something.