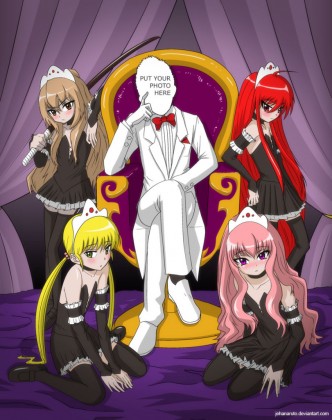 According to Voice Newtype magazine no.31, Tsundere Voice Actress Extraordinaire Kugimiya Rie won Best Actress in The 3rd Seiyuu Award. She also won Best Supporting Actress last year for her role as Sanzenin Nagi (Hayate no Gotoku). Other winners of this year's award include the following:
Best Actor: Kamiya Hiroshi
Best Supporting Actor: Inoue Kazuhiko, Sugita Tomokazu
Best Supporting Actress: Endo Aya, Sawashiro Miyuki
Best Newface Actor: Okamoto Nobuhiko, Kaji Yuuki
Best Newface Actress: Asumi Kana, Tomatsu Haruka
Best Singer: Nakajima Megumi
Best Radio Personality: Fukuyama Jun
In particular I am pleased that Sugita Tomokazu, Endo Aya, Sawashiro Miyuki, Asumi Kana and Tomatsu Haruka also won. I especially love Sawashiro and Tomatsu for their roles in Kannagi and Asumi's leading role as Yuno from Hidamari Sketch while I enjoy the various roles of Sugita and Endo.
I'll remember to watch the actual award ceremony on the 7th from NicoNico Douga or something.
Image Source: http://jehanaruto.deviantart.com/