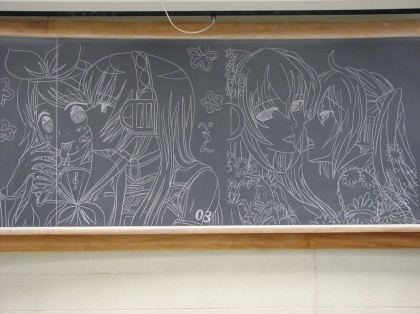 For various reasons last week I was not able to do my signature Yuri drawing so this week I decided to do another double feature. Gracing the board this week is no other than the Vocaloid 2 Girls Miku, Rin and Luka. Apparently having the ability to sing in English combined with her mature looks allows Luka to seduce her companions. Let's take a closeup of Luka and Rin: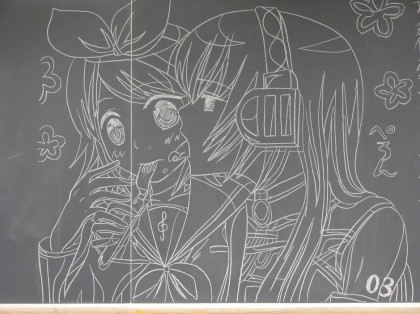 Let's not forget about Luka with Miku: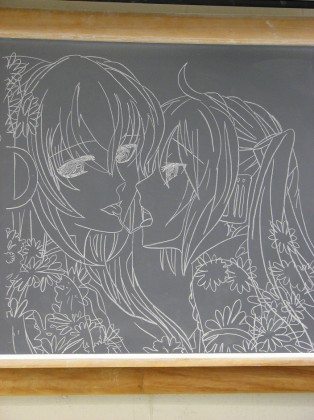 Poor Rin. She must be embarrassed about sharing her cake with Luka.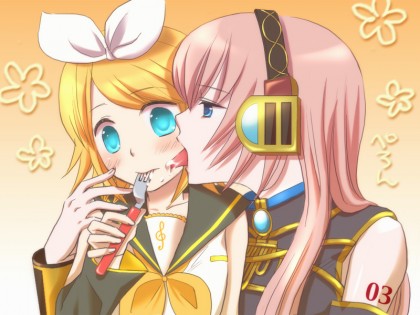 Luka must love using her tongue.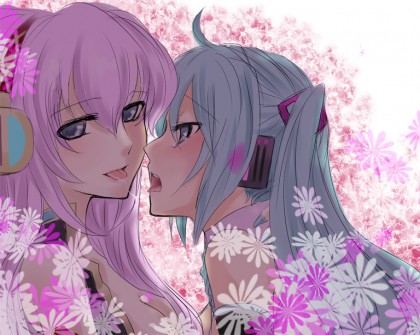 Hopefully I won't run into problems for next week's drawing. また見てね!