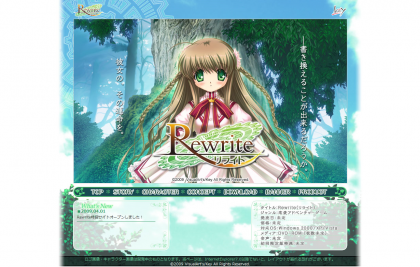 Exactly one year since the announcement of Key's newest project Rewrite comes the true opening of the official site. Though several parts of the site have yet to launch, of great interest is the revealing of the main character cast in the form of site banners and of course the character page.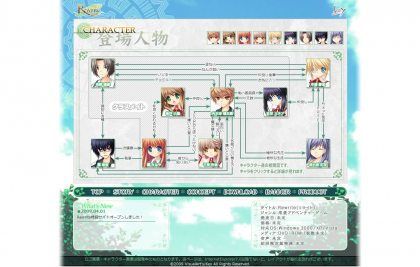 Upon going to the character page, you are greeted by a nice flowchart outlining the basic relationships between the chief characters. For example Kotarou, the male character at the center, is good friends with Kotori, the girl to the left of him. Clicking the character portrait icons takes you to their respective character pages which has a full body illustration, sample CG and a short character bio.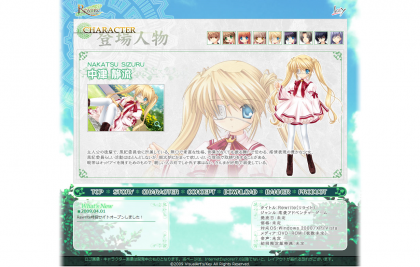 Though there is still a possibility that this may all be an April Fool's joke, Rewrite's announcement turned out to be true last year so I'm confident that this is indeed genuine. I'm currently translating the relationship chart and character bios and will post them when finished. Unfortunately it's going rather slowly since the site is loading at a crawl because of the flood of otaku visiting the site.