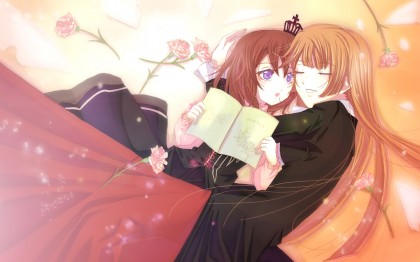 The official Umineko no Naku Koro ni anime website was updated yesterday with a substantial seiyuu announcement rounding off all 18 of the characters trapped on the isolated world of 1986 Rokkenjima. Joining the previously announced kids and the Golden Witch Beatrice herself are an additional 12 seiyuu comprising the roles of the adult Ushiromiya family members and the servants.

New Seiyuu:
Previously Announced Seiyuu:
Out of the new seiyuu I'm really excited about Miki Itou and Koshimizu Ai in particular and I think that they will be fantastic when their characters play major roles later on. Just imagining the drama between Maria and Rosa and the insanity that is Eva makes me extremely excited. Something I am wondering though is will Miki Itou be playing multiple roles? If you don't understand what I mean, then you probably haven't played the original games and don't have to worry about it.
The character images were also updated and are now in color. For convenience they can be viewed above by clicking the corresponding character name.