Earlier today a new trailer for the upcoming summer anime Umineko no Naku Koro ni was unveiled on Famitsu.com. Unlike previous teasers this new one actually features scenes taken from the anime instead of graphics from the game. The art and animation look really good although admittedly it really isn't that hard to top Higurashi with the sole exception of Rei. The girls look really pretty and so do the guys who themselves look rather bishounen. The adults look surprisingly good as well and the expressions look perfect especially Maria's creepy stare. Too bad there is no footage of any of the supernatural beings including Beatrice herself. How am I supposed to know how sexy Mammon and the other Stakes of Purgatory are!?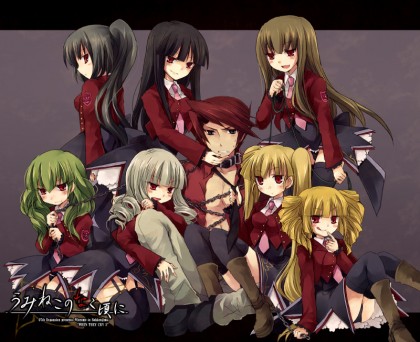 It also appears that the first airing will be on Chiba TEREBI July 1st at 25:30 (Wednesday) which corresponds to midday where I live. I wish it was a Friday since that would be easier to schedule for subbing purposes but whatever.
EDIT: My group SEACATS released a translated version.