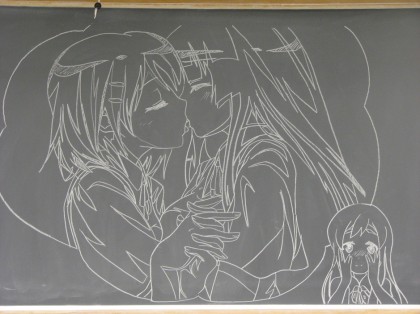 For this week's drawing I decided to do one of my favorite series from this year K-on. Strangely enough this is not a Yui X Azusa or Mio X Ritsu picture but rather a Yui X Mio one. I found two drawings that I liked but I couldn't really decide which one to do so I decided to combine them together.
I took the picture of Yui and Mio kissing from the drawing below…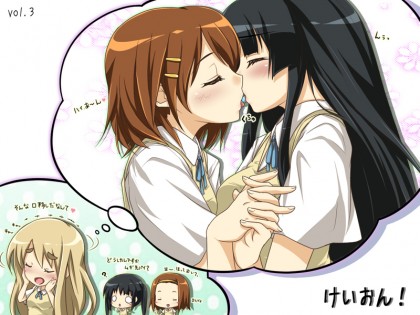 While I took Mugi from this one…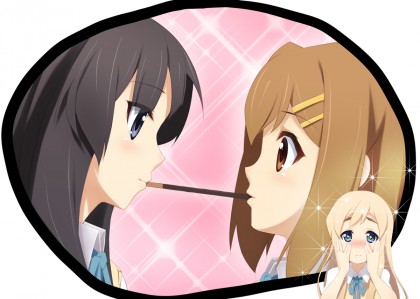 Although I love doing Yuri on the Chalkboard I really need to continue with my regular posts as well. I'll have to see what school has to say about that though I guess.