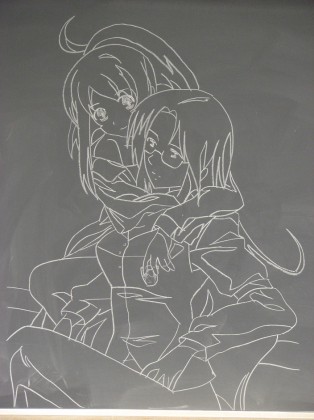 It's that time again. For this week's image I wasn't really sure what to go with but in the end I decided on drawing Asogi Rin and Mimi from Mnemosyne. I really enjoyed the friendship between Rin and Mimi. I especially liked how Rin would always ask Mimi for water and instead would giver her vodka (sometimes from mouth-to-mouth). Unfortunately I know like 2 other people who watched and enjoyed Mnemosyne.
Original picture below: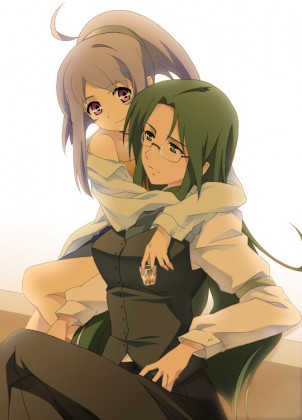 I think I might be starting to run out of series with yuri I'm familiar with. Suggestions would be welcome.