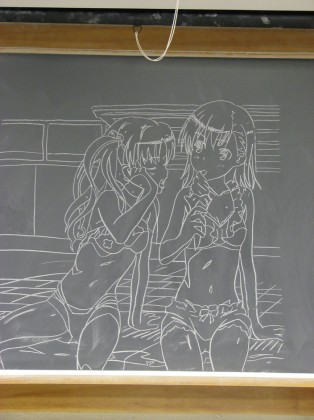 After a short break Yuri on the Chalkboard is back again. This week's drawing features Shirai Kuroko and her beloved Misaka Mikoto Onee-sama. I'll hold off my explanation of why I like this pairing since I already wrote a dedicated post just about why I like Kuroko. Original picture below: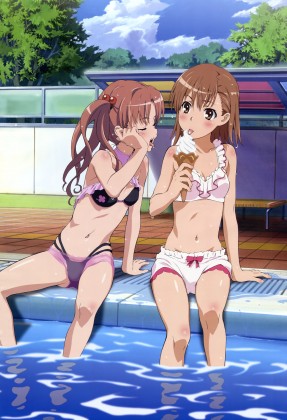 Can't wait for the deluge of new fanart that typically follows each new anime season. Maybe I'll find something good from among the new series and post it next week.
EDIT: Oh wow. Yuri Kuroko claimed my 250th post.