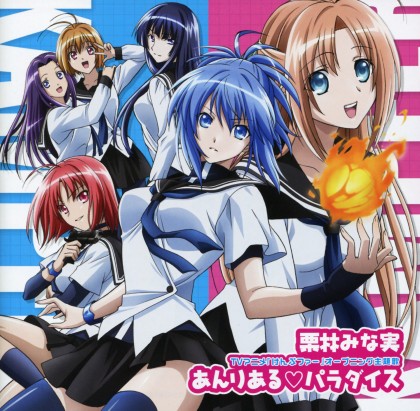 Yesterday as part of my continuing project to catch up on all the anime I want to watch/have fallen behind on I marathoned the first 11 episodes of Kämpfer. Did I expect to be wowed by superb writing? No. Did I expect to be thoroughly entertained? Yes and I was.

Despite the generally generic feel of the show it had several things going for it as far as I was concerned. For one the concept of gender-bending is something I find highly amusing especially in the context of former-guy-now-girl x girl relationships. As such I came in with hopes of yuri fanservice and the show delivered plenty of that with NOMAD's high-quality animation. Second it had a surprisingly excellent voice-cast and capitalized on it with seiyuu-jokes which I have a soft spot for being a tremendous seiyuu fan.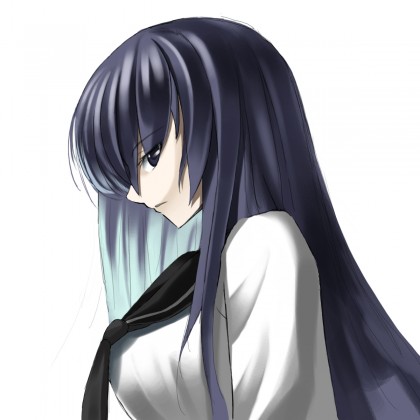 More importantly and the main reason I like Kämpfer is my attachment to Red Kämpfer Sangou Shizuku. As President of the Student Council and one of the Three Beauties of Seitetsu she is both smart and sexy. She'd rather not fight with the other Kämpfer and would rather be nice and mostly reserved toward her friends. Maybe she's a little too friendly as she claims Natsuru as her boyfriend and shows no shame in proving it with flirtatious moves and passionate kisses. She's such a tease but at the same time she's quite innocent and cute. As she said herself, "I have never been arrogant about my looks and intelligence, though. I have no interest in my own appearance or guys who like me. That is why I am outwardly attacking him. But I still can't win him over…" That quotes pretty much sums up why I like Shizuku so much especially since I highly value intelligence, modesty and hard work. Now that I think about it I also love other characters with similar cool personalities such as Komachi Tsugumi (Ever 17), Kohinata Hayami (H2O) and Yatsushiro Nanaka (Myself ; Yourself). (But why do they all have hime-style haircuts?). I seem to have a penchant for picking a favorite character and making that my primary drive for enjoying a series.
Would I actually say Kämpfer was good? Probably not but I did enjoy it for what it was. Maybe I'll check out the manga for more Shizuku goodness though I wouldn't get my hopes up since I don't actually read manga much at all.