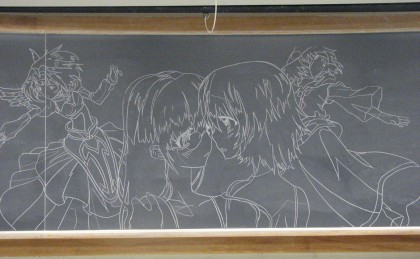 Somehow me and Citrus ended up talking about .hack// yesterday which reminded me that I should finally get around to doing Yuri Chalk of it. I was reminded of how the finale of SIGN had a canon yuri end when Mariko and An known in-game as Subaru and Tsukasa respectively met offline. It was kind of interesting how well the romance between the two transitioned from the game to the real world. To reflect that I had the characters' online avatars pictured also right behind them. Original images below: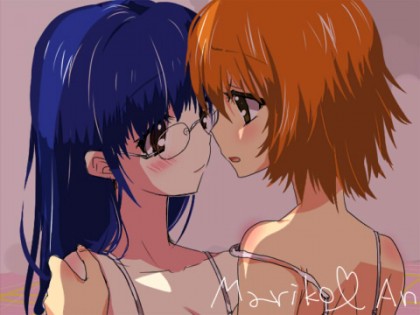 The only fanart I could find of the pairing.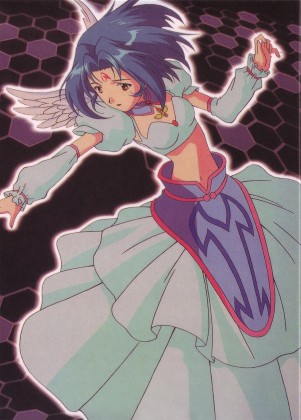 Official art of Subara…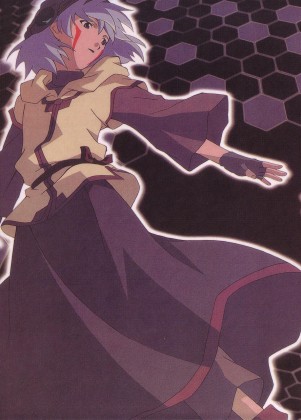 And official art of Tsukasa.
I had to combine three images for this week's mural so I guess you could say I outdid myself this time. There's another reason I decided to go all out this week and hopefully I can reveal that soon…maybe…