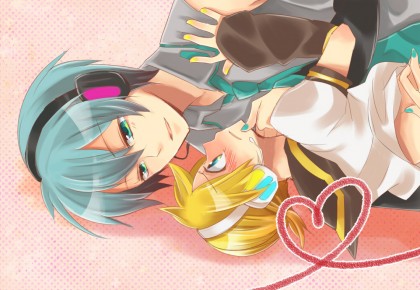 After years of hiding my deepest, darkest fetish I can no longer hold back. Every time I drew Yuri on the Chalkboard it was merely an exercise in denial, a self-imposed delusion convincing myself that I only like other girls. However my heart can no longer bear the the weight of such fallacies. I'm coming out! I'm actually a yaoi-loving fujoshi!

I don't remember how exactly it happened. I remember just being any "normal" anime fan watching what aired on TV and occasionally buying DVDs of the "edgier" stuff. However I was just living in a sheltered world. I didn't really have any friends who liked anime much less the niche stuff so I never had anyone to talk to about my favorite characters and series.
I turned to the internet as my only means of connecting with others who shared my same interests. It wasn't long before the dark claws of the internet began to grasp at my young, malleable mind. As I explored various forums I kept running into other girls talking about this thing called "yaoi." I had never delved into this subject so I had no clue what this so-called yaoi was. I didn't want to look like a moron so I took it upon myself to find out on my own. That was a day I would never forget–the day I discovered 4chan.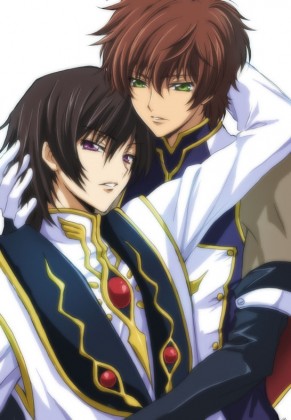 Somehow in my innocence I discovered the abyss of the internet and accidentally clicked on /y/ not knowing what that board had in store. Soon I was staring at pictures upon pictures of boys seducing other boys, boys kissing other boys and other manner of things I cannot much mention in polite company. "Boys can do such things…to other boys? I thought you could only do that between boys and girls." I had it in my mind that such lewd acts were wrong and yet…I continued to scroll through the pictures all the while as new feelings and emotions that I had never experienced began surging forth mirroring the blood as it rushed to my cheeks. As my face flushed red I stopped looking but it was already too late.
I found myself browsing for yaoi all over the internet every waking hour of my life. I was on Deviantart talking to yaoi-fanartists getting tips on how to make my drawings more sultry. When a Borders opened up near my house I went there after school all the time looking for the shrink-wrapped tankoubon knowing those would have the most exciting scenes. Eventually I started taking what I learned and writing my own erotic fanfiction. This continued throughout high school though no one quite shared the same enthusiasm I had.
When I entered University I didn't want to make a bad impression as the stereotypical fujoshi so I hid my passion. Somehow through a series of misunderstandings people in my anime club started thinking that I liked other girls. I eventually stopped trying to correct them so I kept up that facade. However I can no longer do that so today I declare on the internet "I like man on man action!"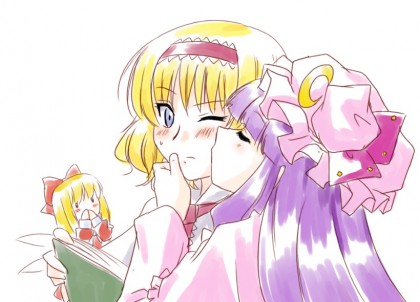 冗談だよ