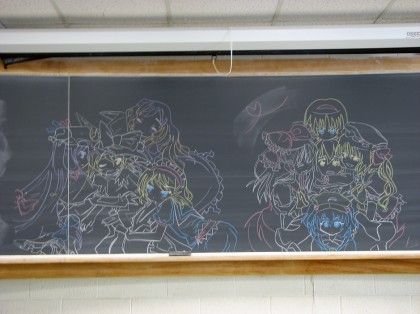 It's been forever since I last did one of these drawings. Because of various unforeseen circumstances I haven't been able to draw Yuri Chalk for 6 weeks in a row. I didn't want to end the semester without making one last drawing so I did this during my last opportunity. To make up for it I had to have multiple girls relationships in this image so going with the biggest yuri harem I good think of I choose to go with Touhou's Marisa and company. I couldn't find a good image with all the main girls in her harem so I had to combine 2 together.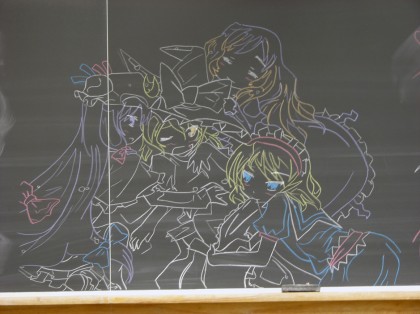 Here's a closeup of the first image.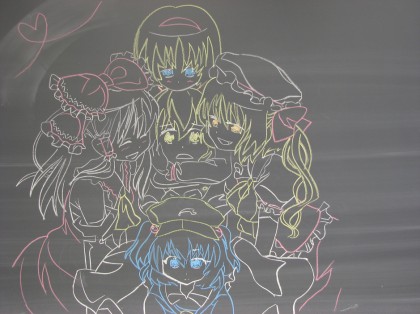 And here's the other one. Original illustrations below: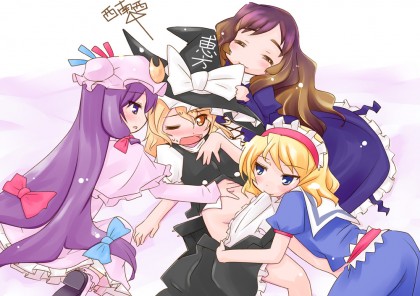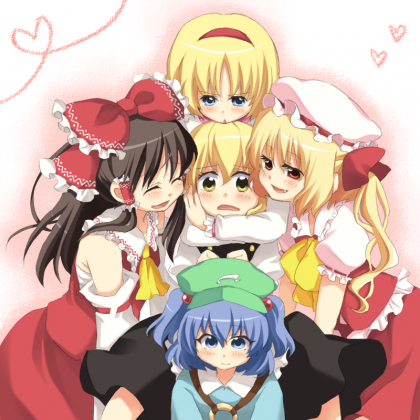 That's my last Yuri Chalk for the semester. I hope everyone enjoyed this somewhat protracted season of Yuri Chalk. Look forward in a few months for the last school year of Yuri on the Chalkboard. I'll make sure to get all those series that I've been meaning to do done. See you next fall!