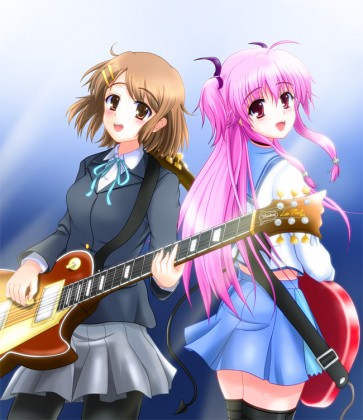 Now that the season is halfway over it's time for a quick rundown of what I think about the season thus far. The two standout shows for me this season should be quite easy to guess. Thanks in part through the power of music Angel Beats and K-ON continue to remain at the top of my list. I don't foresee that changing but the season has some other shows that I enjoy. Let's take a look at my series impressions in alphabetical order.


Angel Beats!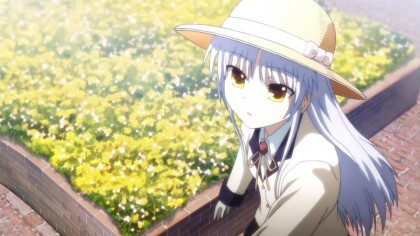 It would be a massive understatement to say that I like Angel Beats. I mean putting off everything else to translate the show's insert songs is testament to how much I love it. With that said it doesn't threaten Kanon as my favorite anime ever but I look forward to watching it as soon as possible every week. Despite the overarching plot each episode is somewhat disconnected to the episode previous which can feel a little strange at times but I can let that slide. The connection I feel with characters especially Otonashi and Tenshi makes up for that. I also love Yui and Otonashi's gay love triangle. I wish the series lasted another season so that it could have more time for expanded character development and smoother pacing. I hope the final episode announces a game version so I can continue the adventure.
B Gata H Kei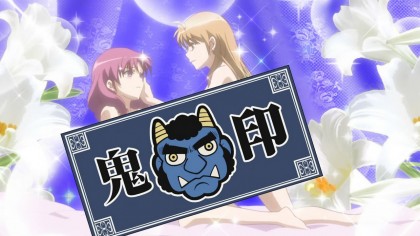 In the words of one of my anime personas Kimura Takako (Kannagi) Too Pure Pure Boy meets Too Shy Shy Girl. B Gata has turned out to be a surprisingly entertaining parody of generic romance stories. Each episode seems to one up the last with ecchiness and comedy. Although it falls into some of the tropes it likes to make fun of overall it's still quite enjoyable to see Yamada's futile attempts to get into Kosuda's pants. Adding more girls in the latter episodes accentuates the hilarity especially considering that Yamada's sister is a superior slut and Kanejou has quite the obsession.
Fullmetal Alchemist: Brotherhood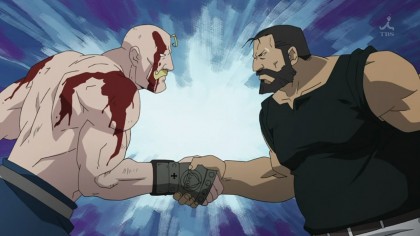 This is technically not part of this season but since it's currently airing I decided to stick it in anyway. All I have to say is Promised Day Promised Season! I can't really complain that the final episodes take place on the same day as it has brought me entertainment in the form of out-of-control Mustang and fabulous punching among other things. Most importantly the manga and anime both finish next month and the anime will get an actual ending. This is manga-to-anime done right.
K-ON!!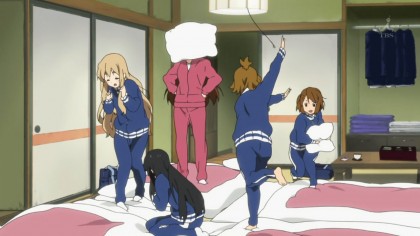 This is the other show besides Angel Beats that I look forward to each week. Regardless of my current mood before watching I'm brought to a state of overwhelming bliss during each episode. I pretty much roll around the room while watching. K-ON 2 carries over the same general feeling as the original and has plenty of new laughs. I mean I've been sent texts with only the word Skull written so that should prove the catchiness of the jokes. I also really appreciate the increased screentime that Ui gets. She's so similar to Yui that sometimes it feels like they are twins. I want to see her sharing the bed with her sister like Yui does with Gitah. I love the Hirasawa Sisters so much! (Oh, I'm looking forward to translating the new insert song as well.)
Kaichou wa Maid-sama!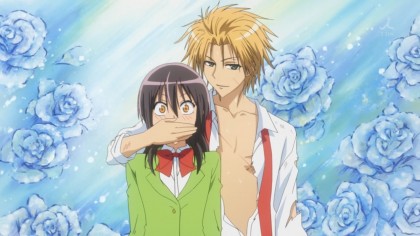 Okay I need to take some things back. I started off lukewarm towards Misa but as the show has progressed and Usui has been able to do his magic my opinion of her has increased. With each passing episode she seems more like a capable leader rather than just some self-absorbed tyrant especially in the latest episodes in which she accepts a fan club and stand ups for her male schoolmates against a rival school. It'll be nice to see how much more she changes.
Kiss x Sis TV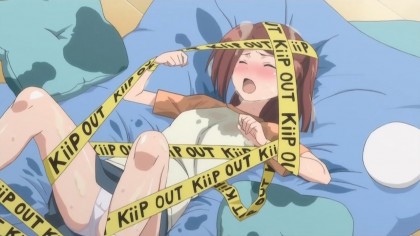 Compared to the OVAs the TV show isn't as funny. This really can't be helped as it is actually trying to follow the story of the manga instead of just focusing on the most perverted and hilarious situations. I don't see this as a must watch but it does have its charms. I would never have thought that you could use makeup that way.
Mayoi Neko Overrun!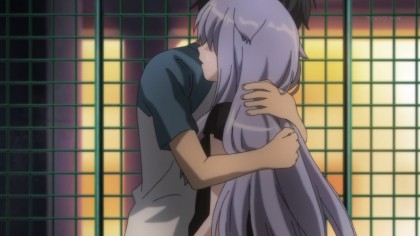 At this point the show still remains relatively generic. The one memorable moment I can think of involves a relatively quick tsundere confession which doesn't matter since it's shrugged off and forgotten later on. More importantly where can I find a catgirl? Nozomi is so cute and she learns fast. Every household needs one. Anyway the characters are mostly forgettable so unless you really like catgirls don't bother with this. On a side note I enjoy the 3D previews with the maids. I would gladly watch an anime that employed the same technology if it were a tiny bit more refined.
Working!!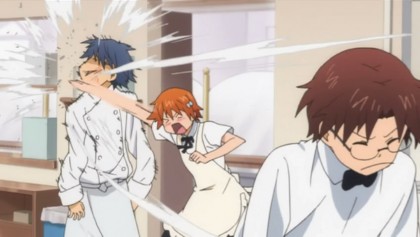 Each episode of working is consistently enjoyable. All the characters have quirks that make for amusing character interactions. It might not have as much of the same laughs as K-ON but it definitely has its moments. In particular I find Inami and her punching, Satou's problems with Yachiyo and Souta's sisters to be the funniest.
Yumeiro Pâtissière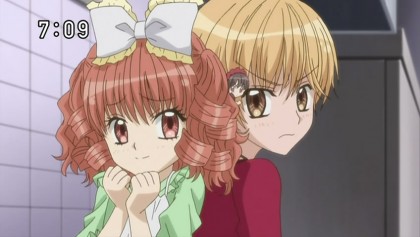 Every episode makes me want to eat cake during tea time. In the latest episodes that I have watched the Princes get some nice character development in the much the same way as Ichigo did earlier in the series. The Cake Grand Prix also took an unexpected turn in the battle with Ojou which lasted relatively long and showed that many teams will do whatever it takes to win. Ichigo may still lack the skills as the rest of her team but she grows fast and keeps everyone together.