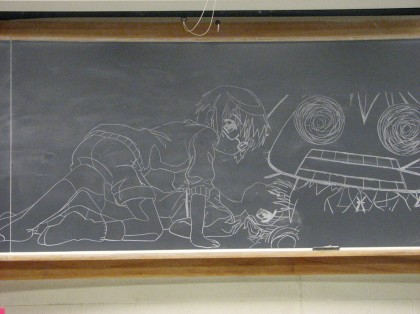 As today is the
3rd Anniversary
for this blog I wanted to do one of my favorite series for this week's drawing. Most of them have already graced the chalkboard in some fashion or another but fortunately I hadn't done Hidamari Sketch yet. Tonight's drawing features a certain well-known picture between Sae and Hiro. Original below with Yuno's reaction included: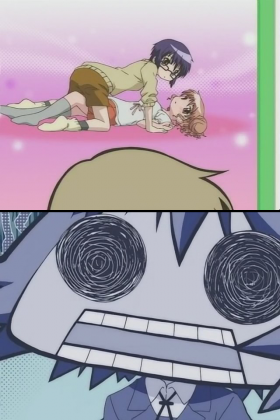 Larger version of the first half: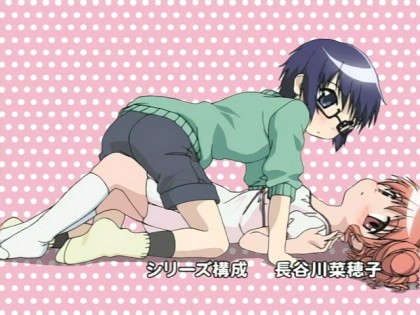 The room I'm typing in is kinda cold so I'll cut this a little short. See ya next week for another exhilarating drawing.