I found an interesting online test while visiting the MAL Nodoka Fanclub a few days ago and I thought I might as well post my results as an excuse to write about Negima. The test calculates compatibility based on comparing your birthday with all the girls. Since I am too lazy to put all the girls in order, I'll just do the top and bottom 3. Obviously this test doesn't use real magic but even still, some of the results really make me sad.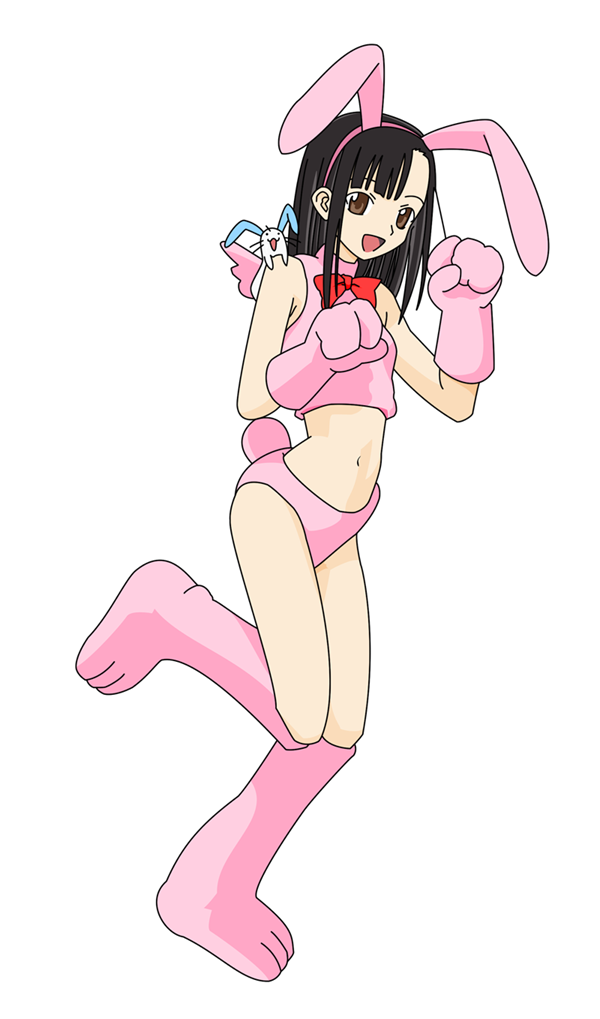 #1: Sakurazaki Setsuna – 100%
#2: Akashi Yuuna – 84%
#3: Miyazaki Nodoka – 73%
…
#29 (tie): Hasegawa Chisame -19%
#29 (tie): Saotome Haruna – 19%
#31: Naba Chidzuru – 15%
Of course I wasn't surprised in the slightest as to who ended up being number one. Both me and Setsuna have the exact same birthday, January 17, 1989, so it wasn't a shock that she had 100% compatibility in all areas. She's one of my favorite characters so I am not disappointed by this result. I like how she has opened up to Negi and crew so much since her first real introduction way back at the beginning of the Kyoto arc. She's always such a dependable ally and has a good balance between strength and wisdom.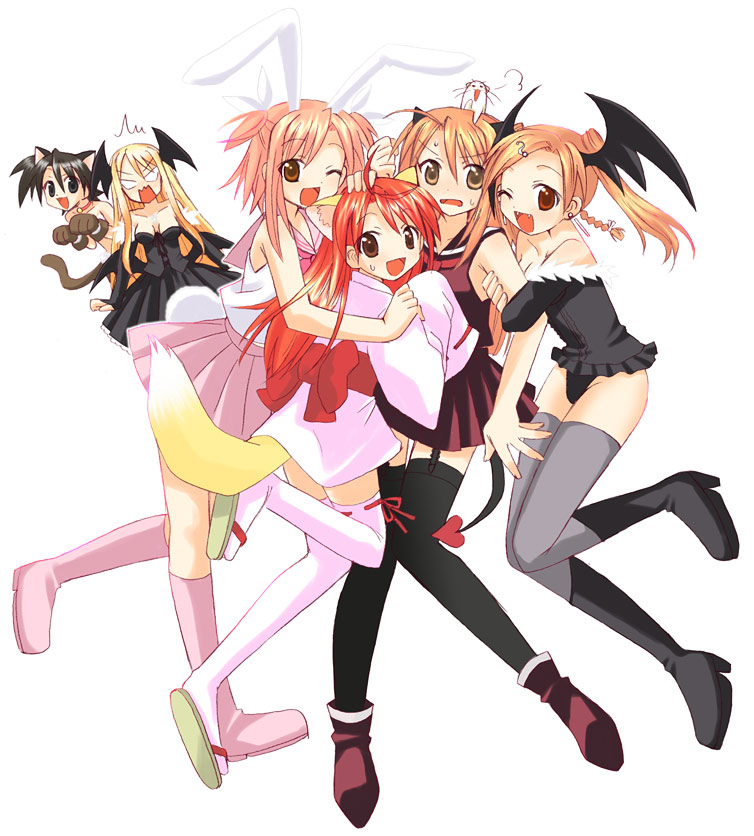 I was surprised that Yuuna had such a high rating. She doesn't show up much except as a side character so I haven't grown that attached to her yet. Her father has knowledge of the magical world which makes me wonder if Yuuna has latent magic abilities.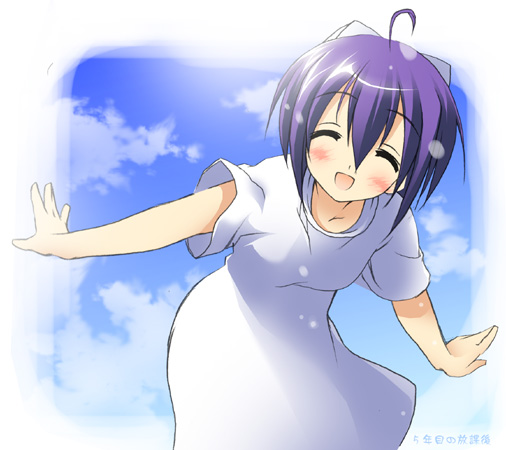 Honya-chan (no, not myself), why are you so low. Okay, so 3 isn't that low but she is my favorite character in Negima so I can't help but be sad. She embodies what in my mind is the perfect girl and what I would like to be like. Despite being very shy, she is able to overcome her nerves and stand firm which is something I can't do. As a parent, my greatest wish would be to have a daughter like Nodoka (sons, lol wut?).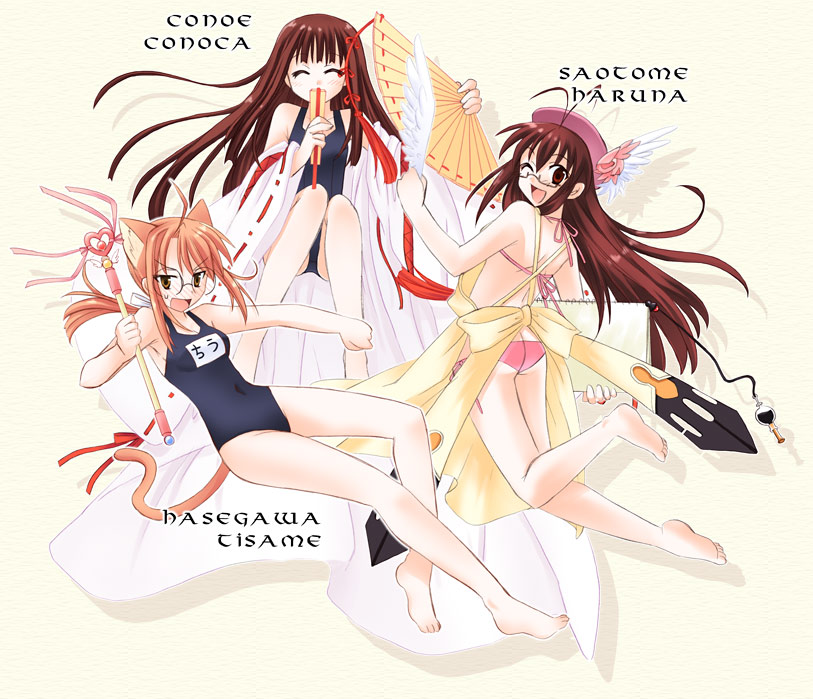 Chiu and Paru? I find it strange that the 2 Otaku in class would have the second lowest compatibilities since I'm pretty sure the 3 of us would get along pretty well. I really wish that Chiu was the main girl instead of Asuna. Unlike Asuna who only has brute strength and magic nullification hacks, Chiu can actually think. I really admired her during the last few chapters (~200's) and was happy that despite being new to the magic business, she took charge and helped Negi through the Magic World fiasco.
I don't particularly like Chidzuru but I don't think her score should be this low. I pretty much don't hate any girl in Negima but that's just me. Not really much to say here.
Sadly, many of my favorite characters didn't even score that well such as perpetually-bored-vampire Eva, mage-in-training Yue, and super-genius-descendant Chao.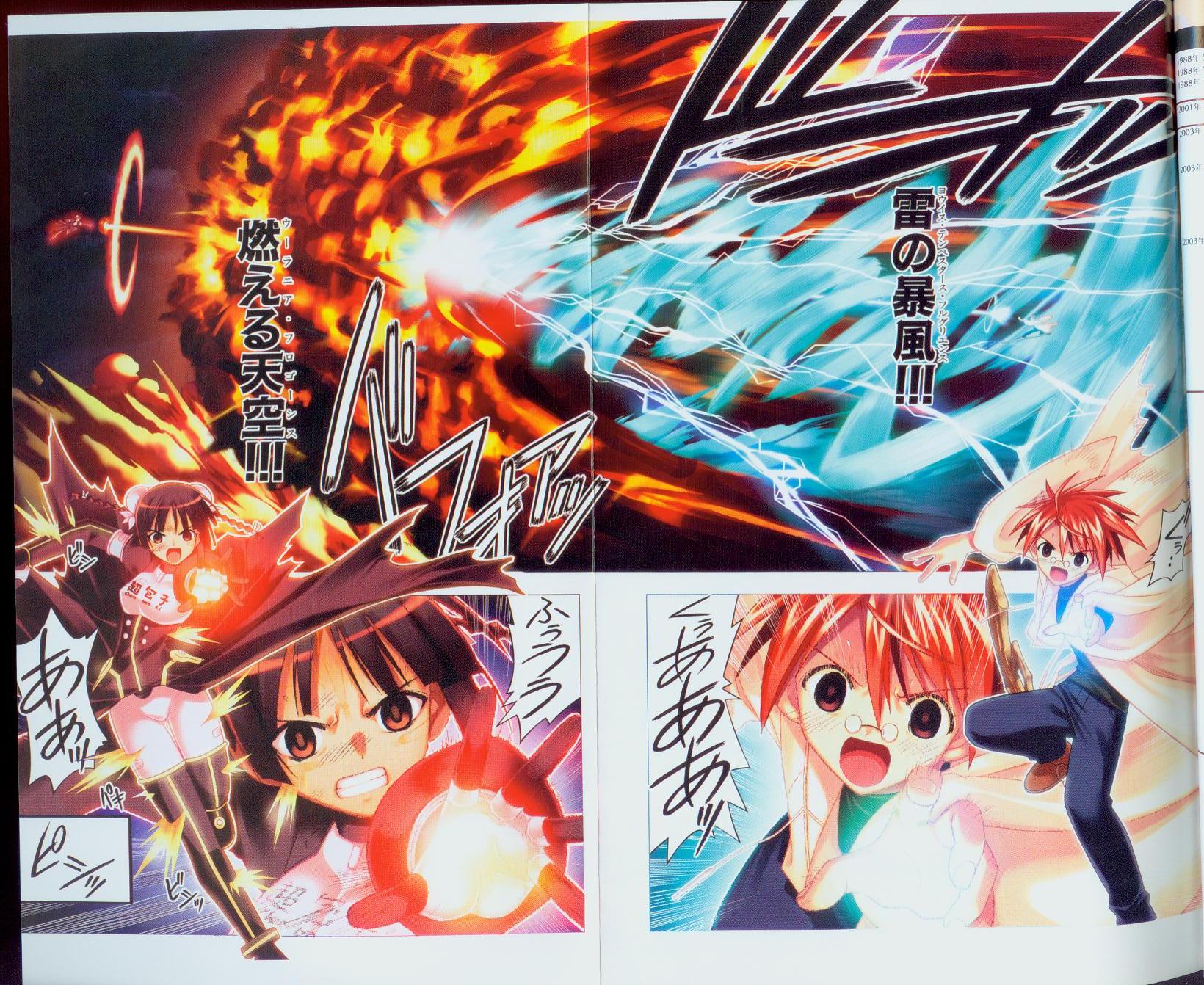 God, I need to order the rest of the Tankouban of Negima, especially the new ones that will have the OVA's.