This year has really flown by and that means only 2 more semesters of Japanese left until I fulfill my foreign language requirement. I would like to take more if possible by right now my pre-med/biology major take precedence. Anyways, I found the idea of making a video brochure to a pretty cool idea for 2 main reasons; first I like making videos and second, I prefer recording versus reciting things live. The project took a lot of time but I think it was an enjoyable experience.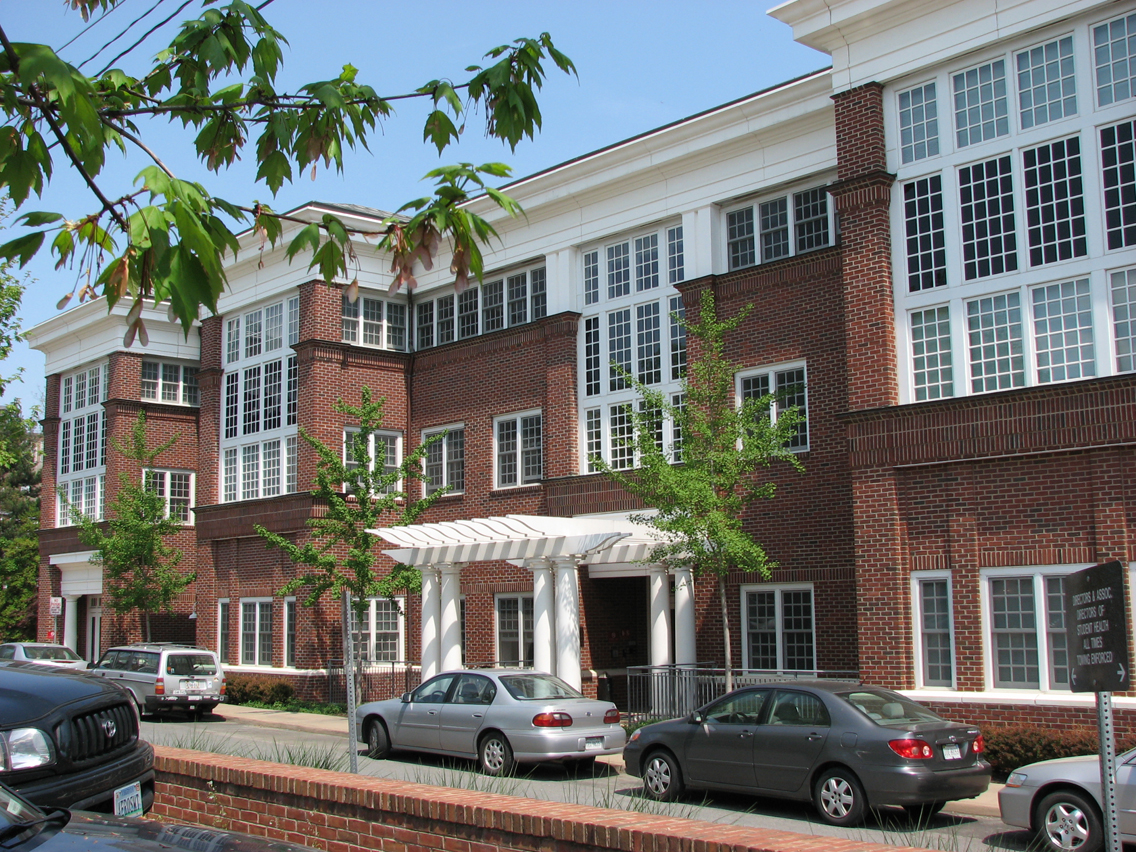 For anyone who doesn't go to UVA, the building in the picture is of Shea House, the dorm for students studying Asian languages (plus Italian). The reason our group chose this building is because me and another group member will be roommates there next year. Andreano did much of the research and was able to finish it really quick so we were able to get together to write our draft early. We finished it in no time in just 2 sittings.
When we got it back, it had a good amount of corrections that had to be made but we decided to do the filming first. Me and "Kappa" met at 2 last Saturday and waited for Andreano but he did not show up so we went to Shea House to check to see if he went on ahead. We did not find him there so I took some photos just in case he forgot. While heading back, we saw Andreano walking on the ramp behind Cabell lugging his camera equipment around so we felt real bad afterwards. Despite the rough start, we went back to Shea House and devised a game plan in no time and finished all the interior shoots.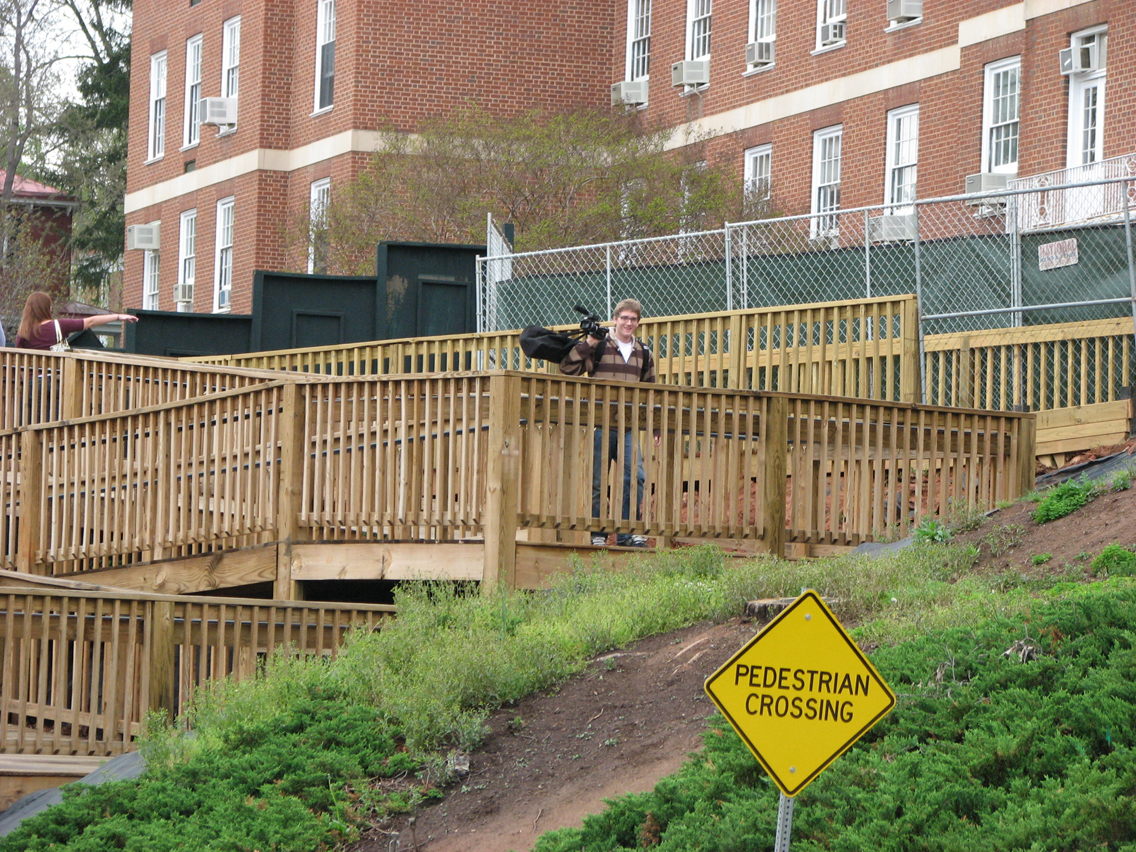 Wednesday, me and Kappa got together to finishing editing our script while Andreano did our video. The next day, all three of us met up to do finish everything up. We took Kappa's car and drove to downtown and from there, we started filming the driving directions to Shea House. After that, Andreano went back to his office to upload the new footage to his computer while me and Kappa recorded our lines.
Andreano said that he would finish editing the video today so he should be able to give me a copy either Saturday or Sunday. I will probably upload the full HD version as well as a lower quality flash video version whenever I get it EDIT: here is the Flash Video. Despite Japanese class being effectively over, this project made me feel as if it wasn't. However, I really did enjoy working on this and am looking forward to our finished project as well as everyone else's. I honestly can't think of any real criticisms of this project since I enjoy doing this sort of stuff. I really hope that Sato-sensei decides to do the movie project as our end of the year Japanese project next year. Here's an example of one of last year's videos, "Genki III," a faux continuation to our beloved Genki Japanese textbook:
I can't wait until we get to do this next year.