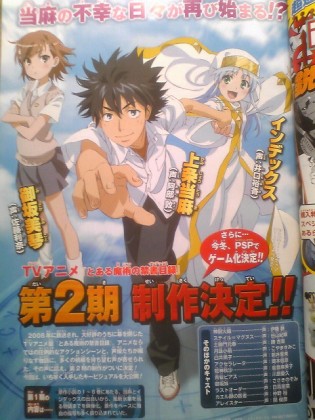 The second season of To Aru Majutsu no Index was announced in the latest issue of Dengeki Daioh magazine. Everyone knew it was coming eventually given Index's finale and the success of Index and Railgun but still I'm glad to finally hear an official confirmation. Hopefully this means it will be airing relatively soon perhaps after J.C. Staff gets around to Shana III. I prefer Railgun to Index thanks to more screentime for a certain perverted teleporter so I pray for Railgun 2 as well. Even more than that I would have liked to see the following announced as improbable as it would be: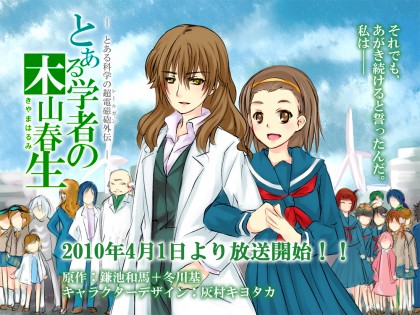 — A spin-off of A Certain Scientific Railgun — A Certain Scholarly Kiyama Harumi
Imagine having each season of "To Aru ___ no ___" being a spinoff of the last with a new primary set of characters, diverging plot, etc. That would be such a great, amusing and novel idea though it probably won't ever happen. Anyway I'll be looking forward to another visit to Academy City.