Since Family Weekend is coming up this week, I'm going to do my weekly blog entry today just in case I don't have time or am too lazy to do it later. Anyways, I have been playing a 2D Doujin fighting game for the PC called MELTY BLOOD Act Cadenza ver.B. As you can tell by the name, Act Cadenza is the newest game in the MELTY BLOOD series. The original MELTY BLOOD was released in 2002 and was developed by Type-Moon and French-Bread as a spin-off of Type-Moon's visual novel Tsukihime. Re-ACT was released in 2004 and ReACT Final Tuned came out in 2005. Act Cadenza was released in arcades in 2006 and ported to the PS2 later that year. Act Cadenza for the PC was released this past summer.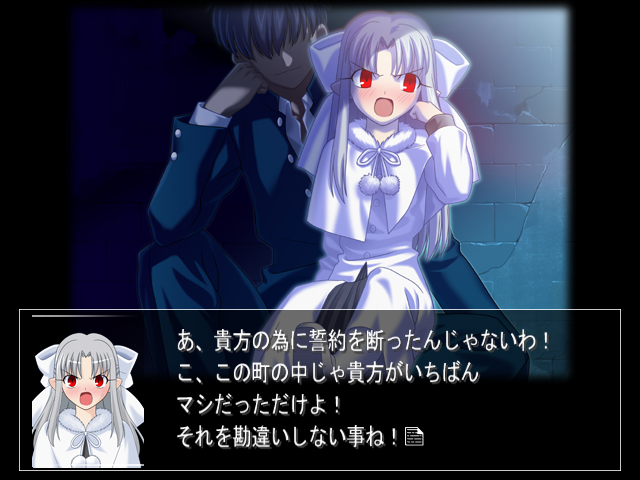 The girl in the picture is White Len(白レン), my favorite character in Act Cadenza. She is pretty fast and can string combos well. She also has a good assortment of aerial and mid-range attacks. My favorite character in ReACT Final Tuned was Arima Miyako. She's very fast and has strong close-range ground attacks but she does not have very many good aerial attacks. That's why I have switched to White Len. You can see them going head-to-head in the video below:
What games are you currently playing?